Summer is the time to keep reading skills sharp; but there are broader needs.
Studies show that math skills slip even more than reading over the summer; and that even for kids who read, they need exposure to expanded content. Words they might be able to pronounce, but not understand hinder reading proficiency and frustrate children.
That's why the Kids Read Now summer reading program for 2023 is expanding in multiple directions to make summer reading even more inviting and exciting.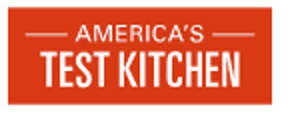 First, in partnership with America's Test Kitchens (ATK), the largest publisher of unbiased recipes for families, Kids Read Now will offer two exclusive, new cook books that kids may select to receive. One for Kindergarten through second grade, the other for young cooks in grades 3-5. The former will be things made without stoves; the latter will be more expansive. Both will feature kid tested, mother approved recipes for children to make on their own (or with a little help) over the summer. Young chefs will learn about shopping, measuring, timing, math, ingredients, utensils and more as they explore new foods and things to do to make sure summer is not a bummer.

Second, In partnership with Carson Dellosa Education (CDE) We will offer two STEM books. With do-it-yourself challenges, projects and experiments using everyday materials found at home. We will publish a version for K-2 and a more advanced one for kids in grades 3-5.
Using everyday items like tape, paper, clips, cups, pencils, food coloring, cloth, and cans; Students will learn about materials, construction, measurement, timing and more. To understand the science behind the project.
ATK cookbooks and CDE Stem books are usually on sale in hardcover or boxed versions for $15-$30.00 each; leaving them far out of reach of low income families with children at risk.
Kids Read Now will publish special low-cost paperback versions that every student can self-select as part of the books they wish to have mailed home by Kids Read Now. All to build literacy, improve reading scores and address the book deserts that can sentence poor kids to a lifetime of low literacy frustrations.
We are seeking corporate sponsors to help us publish these four new titles. Contact el.lee@kidsreadnow.org for information.
Read more from our Summer 2022 Newsletter!