A Cat and a Dog / Un Gato Y Un Perro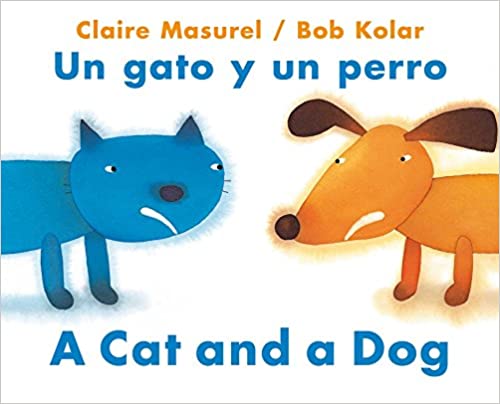 A cat and a dog live together. But they do NOT like each other. Can they ever learn to be friends?
Discovery Questions
After your child receives and reads this book, Discuss one or more of the following questions to help him/her make connections and build comprehension.
The cat and the dog helped each other. Think of a time when you helped someone. Did you like that person? Why did you help them? Talk about it with a parent.
The cat and the dog call each other names. Think of another story where the characters don't get along. How are they like the cat and the dog? Talk about it with a parent.
In the beginning of the book the cat and dog do not like each other. ? They learn to help each other. They become friends. How can helping others change the world around you? Talk about it with a parent.
Write the next part of the story. ? Do the cat and dog have other adventures? ? What do they do? ? Where do they go?
Book Details
Grade Level:
Kindergarten