Abe Lincoln's Hat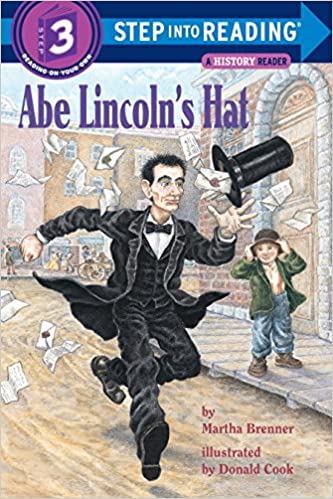 Some people write on their hand. Some use post-it notes. How did our sixteenth president remind himself of things? In a very funny way! Read all about him in this book!
Discovery Questions
After your child receives and reads this book, Discuss one or more of the following questions to help him/her make connections and build comprehension.
Abe hated slavery. You could hire a cook. You could own a slave who cooks for you. How are they different? Discuss this with a parent.
This book tells you many things about Abe Lincoln. How was his life the same as yours? How was his life different from yours? Talk about it with a parent.
Abe Lincoln lived 150 years ago. The world is now very different. See if you can list 10 things we still do today but do them in a different way. For example, we still heat our homes. But we don't use a fireplace to do it. Share your list with a parent.
Pretend Abe Lincoln is still President. Write him a letter. You might ask him a question. You could also tell him something you learned from the book. Share your letter with a parent.
Book Details