Arthur's Reading Race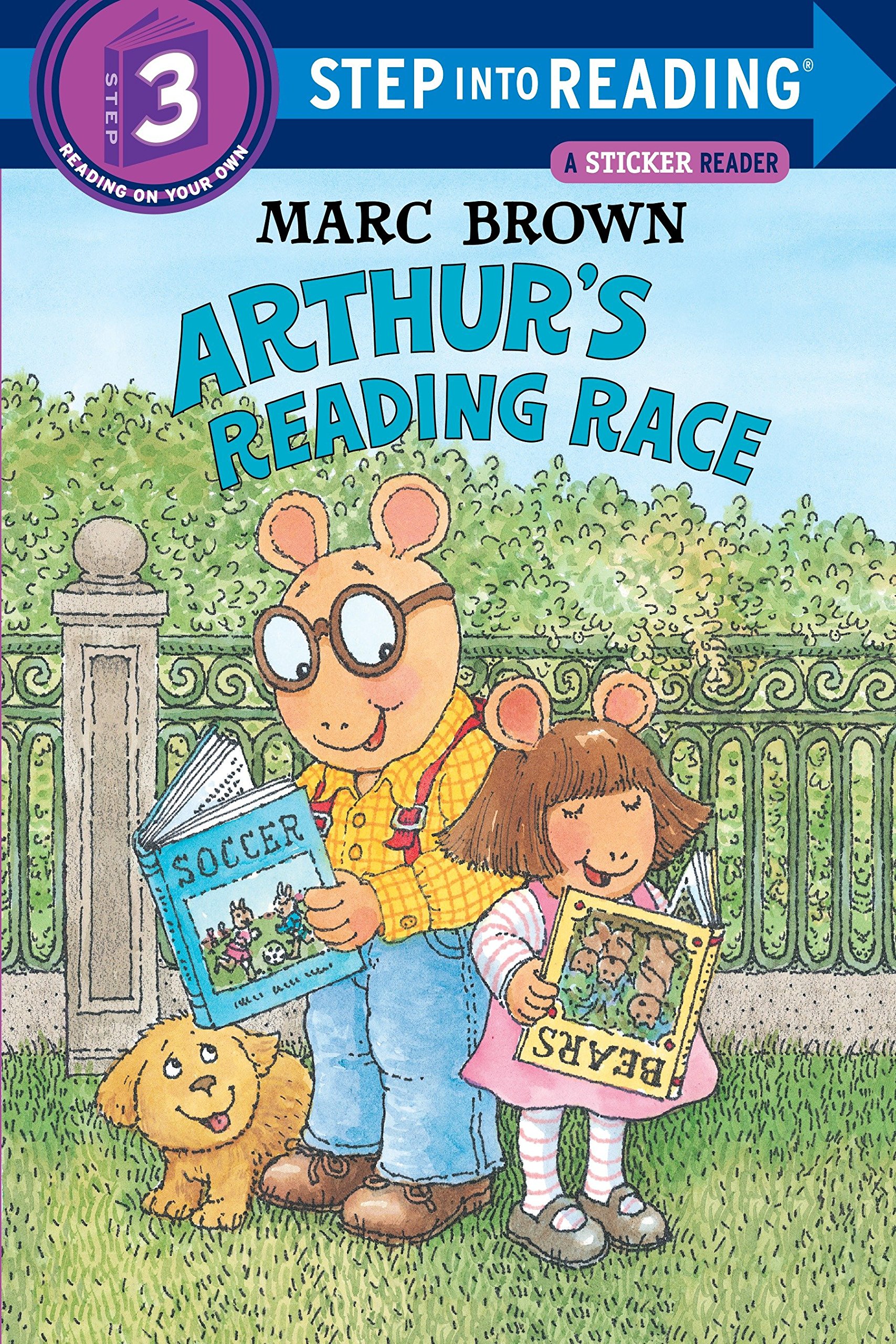 Arthur bets D.W. she can't read ten words. But what happens when D.W. reads something that Arthur doesn't?
Discovery Questions
After your child receives and reads this book, Discuss one or more of the following questions to help him/her make connections and build comprehension.
Arthur learned to read at school. Where did you learn to read? What books do you like? Why? Talk about it.
D.W. hides her money in a bank. Think of another story. Where does someone hide something? How are they like D.W.? How are they different? Talk about it with a parent.
Arthur can read signs. He learned that is important. Why do you need to read? What can you do when you can read? Make a list of those things. Share it with a parent.
Pretend Arthur, D.W. and Buster are at the beach. Make up a story. There are stickers on the last page. Use the stickers on your story. Use all the stickers!
Book Details