Charlie Bumpers vs. the Really Nice Gnome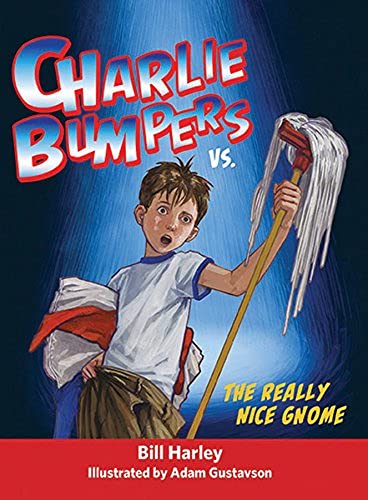 Charlie Bumpers has his heart set on playing the role of the evil sorcerer in the school play. Instead, his teacher casts him in a role he would rather die than play. Will he be able to dream up a plot to change his teacher's mind?
Discovery Questions
After your child receives and reads this book, Discuss one or more of the following questions to help him/her make connections and build comprehension.
It is Charlie's job to take Ginger for her walk every day. What chores do you have? Are they fair? Talk about it with a parent.
Matt is sometimes a bully, but he helps Charlie spray paint his shoes to be gold. Think of another character in another story who is sometimes a bully, and sometimes nice. Use a Venn diagram. How are they like Matt? How are they different? Share your diagram with a parent.
Charlie tries to get out of playing the gnome. But, he played his part well and everyone had a good time. Why is it important to do the best you can at whatever job you have? Discuss this with a parent.
Write a play! Have your friends help you play the parts. Perform it for your families!
Book Details