Clementine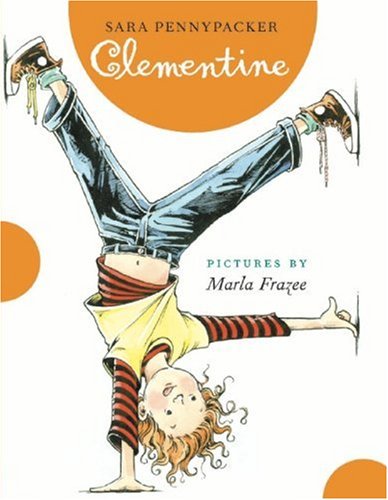 When was the last time you had a bad day? Could it have possibly been worse than Clementine's? She had five bad days all in a row! Can she keep her parents from giving her away?
Discovery Questions
After your child receives and reads this book, Discuss one or more of the following questions to help him/her make connections and build comprehension.
The book opens with Clementine having a bad week. When have you had a bad day, or longer? Write about it. Share your story with a parent.
Clementine just wants to help. But her intentions are rarely appreciated. What other character in another story just wants to help? Use a Venn diagram. How are they like Clementine? How are they different? Share your diagram with a parent.
Margaret and Clementine exchange gifts and forgive each other. Why is this a good thing? Talk about it with a parent.
Clementine says she wants to get a tattoo. Draw out five different suggestions you would have for her tattoo. Share your drawings with a parent.
Book Details
Discover More about Clementine