DK Readers: Bugs! Bugs! Bugs!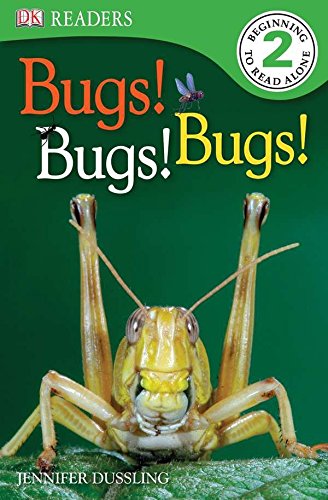 Most bugs are a danger only to other insects. They are the bugs that really bug other bugs. Read all about big bad bugs, clever little bugs and some of the fiercest bugs ever!
Discovery Questions
After your child receives and reads this book, Discuss one or more of the following questions to help him/her make connections and build comprehension.
If you could change into a bug, what kind would you be? Why? Write about what your day would be like. Share your story with a parent.
Some bugs live together in a nest or a hive. Others live and hunt alone. What are the advantages of each? Make a list. Share your list with a parent.
Nowadays, we have laws that forbid bringing bugs from other countries into the US. Why is this a good idea? Talk about it with a parent.
Design your own new bug. What does it look like? What does it eat? Where does it live? How does it protect itself? Now draw it. Share your new bug with a parent!
Book Details