Don't Throw it to Mo!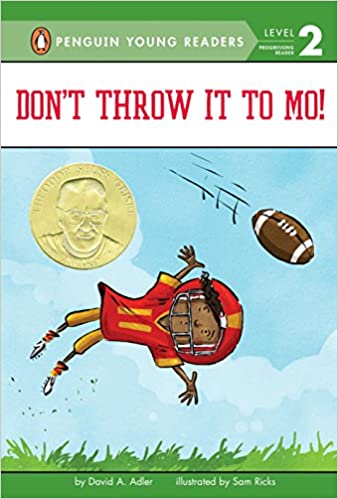 Mo loves to play football! But, he's not very good at it. He's small and has trouble catching the ball. Can he help his team win?
Discovery Questions
After your child receives and reads this book, Discuss one or more of the following questions to help him/her make connections and build comprehension.
Mo likes all sports. What sport do you like? Why do you like it? Do you play it well? Talk about it with a parent.
Playing sports can be dangerous. It is easy to get hurt. What are some things that could hurt you in football? Make a list. Talk about it with a parent.
Mo likes to play ball. But he is small. He doesn't play very well. But he still likes to play. His coach supports him. His team supports him. Why is this important? Talk about it with a parent.
Pretend you are Mo. Write a thank-you note to Coach Steve. Thank him for putting you in the game. Share your note with a parent.
Book Details