Dyamonde Daniel: Rich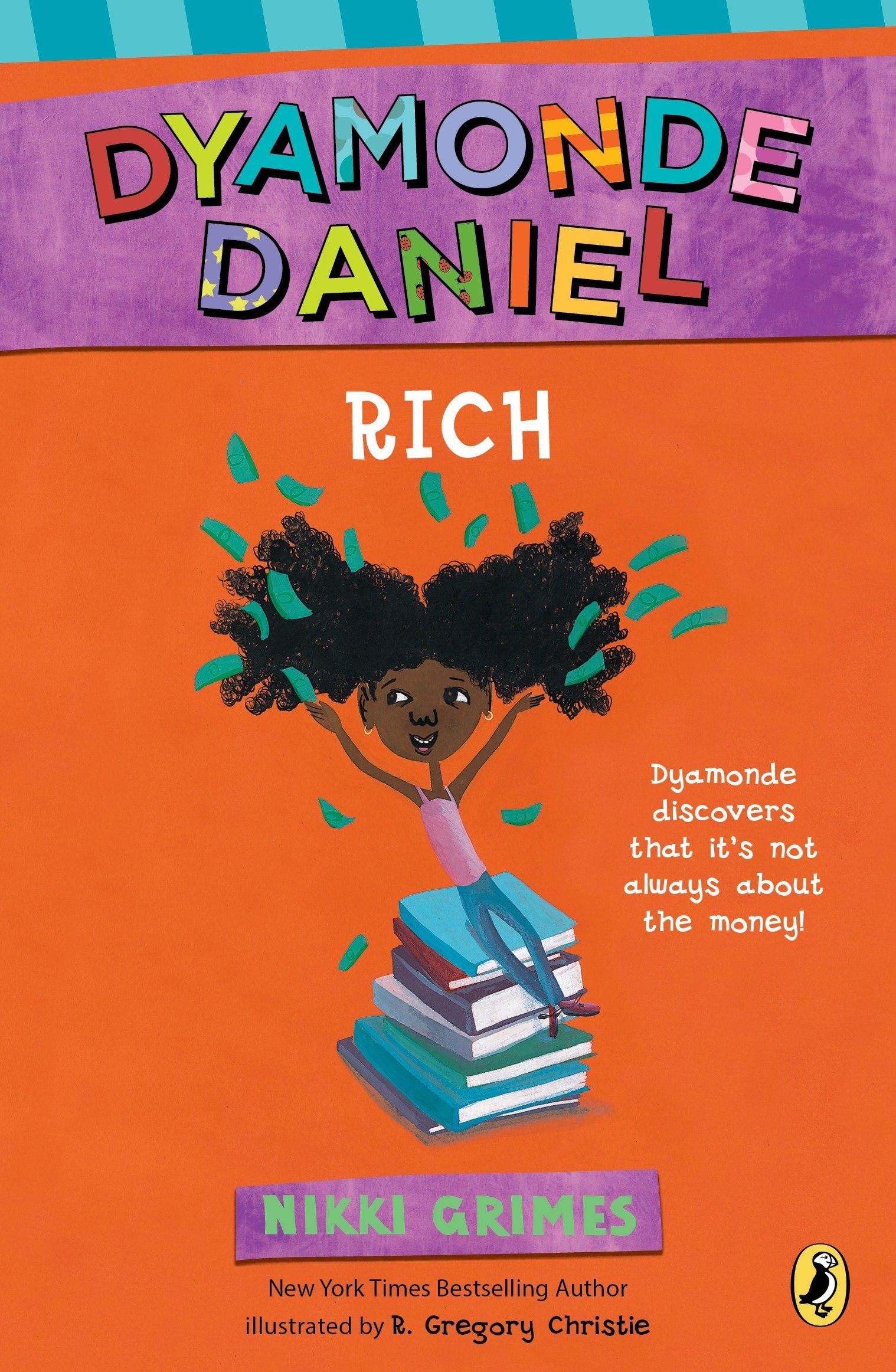 Dyamonde Daniel is excited about the local library's poetry contest. The prize is $100! Just think what she and her friend could do with that much money! But when they find a classmate has been living in a homeless shelter, their ideas about what it means to be rich or poor change.
Discovery Questions
After your child receives and reads this book, Discuss one or more of the following questions to help him/her make connections and build comprehension.
Dyamonde says she is best at math. What are you best at? What are your friends best at? Talk about it with a parent.
Damaris's family doesn't have enough money. Because her mom lost a job, they are living in the shelter. She keeps that she is living in the shelter a secret. Think of another story where someone has a secret. Use a Venn diagram. How are they like Damaris? How are they different? Share your Venn diagram with a parent.
Because of Dyamonde's friendship, Damaris's life was changed. Why is it important for people to always be kind and helpful toward each other? What could have happened if Dyamonde had not been so kind? Talk about it with a parent.
Pretend you won the poetry contest. What would you have done with the $100? Write that story. Share your story with a parent.
Book Details