Harry and the Bucketful of Dinosaurs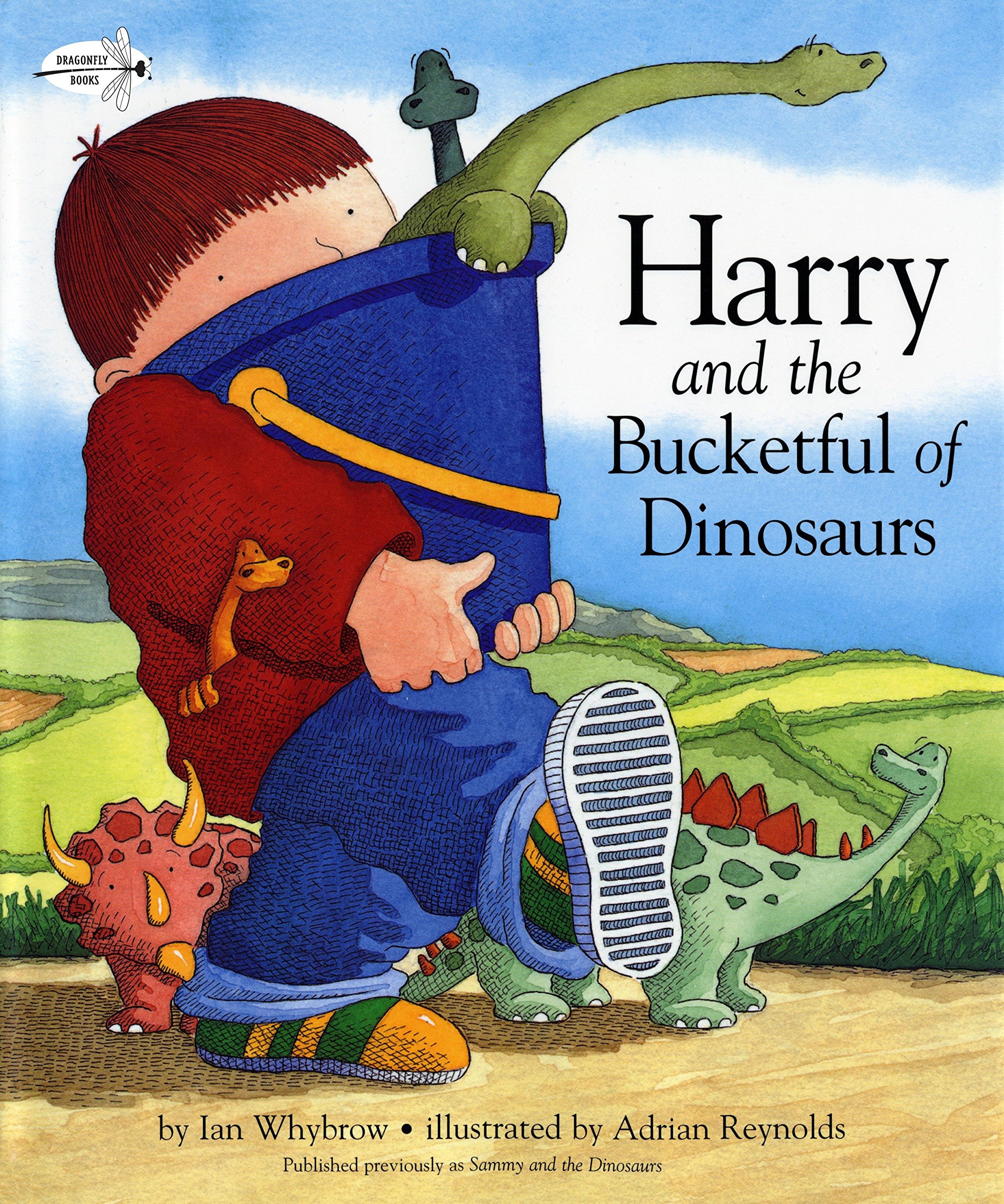 Harry has a collection of dinosaurs. They go everywhere together. Until, one day…...
Discovery Questions
After your child receives and reads this book, Discuss one or more of the following questions to help him/her make connections and build comprehension.
Harry loves his toy dinosaurs. What is your favorite toy? What do you like about it? Write about it. Share your story with a parent.
Harry finds a box of dinosaurs in the attic. Think of another story where something unexpected is found. Use a Venn diagram. How is that character like Harry? How are they different? Share your diagram with a parent.
Harry gets his dinosaurs back by going to the Lost and Found. Why is it important to always take lost items to the Lost and Found, instead of keeping them? Talk about it with a parent.
Pick one of the dinosaurs in the book. Ask a parent for help. Research that dinosaur. Where did it live? What did it eat? Draw a picture of it. Share your research with a friend.
Book Details