Hoot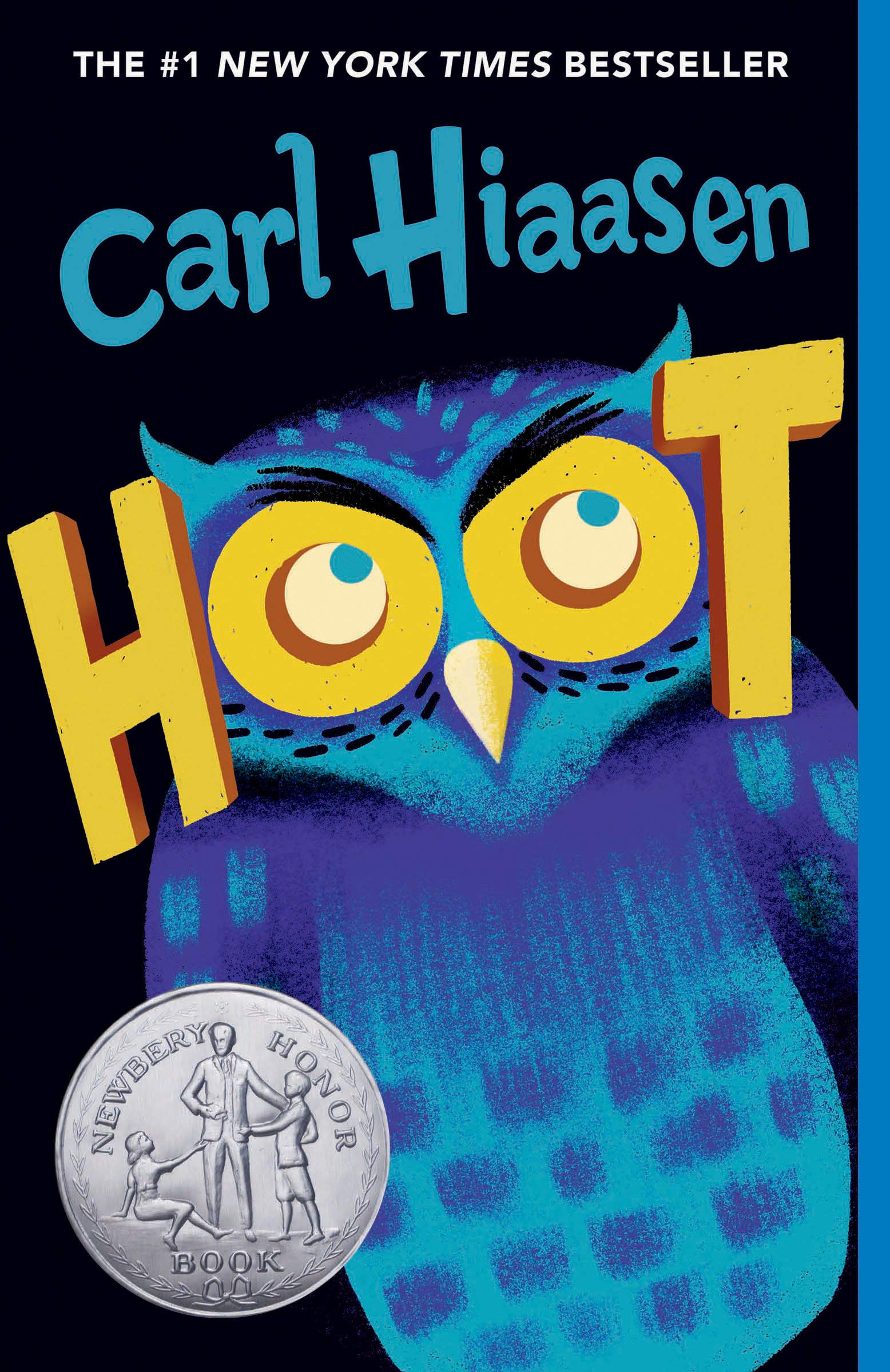 It's tough moving from the mountains of Montana to Florida. It's also tough not having any friends. But Roy learns there is an even bigger challenge waiting for him.
Discovery Questions
After your child receives and reads this book, Discuss one or more of the following questions to help him/her make connections and build comprehension.
Roy goes out with Beatrice and deceives his mom about why. When have you deceived a parent about something you were doing? Write about it. Share your writing with your parent, and then talk about it.
Roy has to listen to both his head and his heart. Think of another story where a character is torn over what the best choice may be. Use a Venn diagram. List ways they are alike, and ways they are different. Share your diagram with a parent.
Mullet fingers knew it was important to preserve the burrowing owls' habitat. But there are many other species who also need protection. Make a list of five of them, and the reasons we should fight to keep them healthy and alive. You can find more information on endangered animals from the US Fish and Wildlife website. (https://www.fws.gov/endangered/)
Take your phone or a digital camera outside and photograph some wildlife. Share your photos with family and friends.
Book Details