How Do You Hug a Porcupine? / ¿Cómo abrazas a un puercoespín?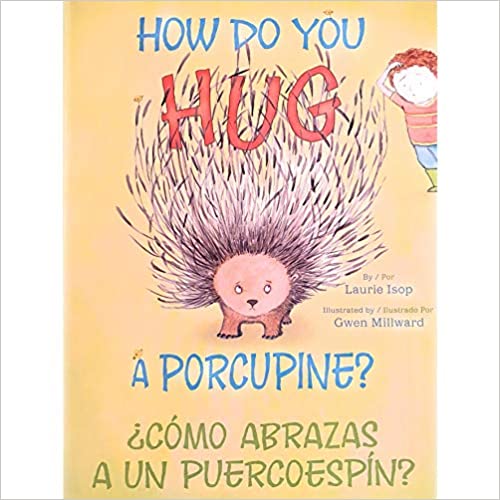 Many animals are easy to love. You many love your porcupine but he will be hard to hug!
Discovery Questions
After your child receives and reads this book, Discuss one or more of the following questions to help him/her make connections and build comprehension.
Do you like hugging? Do you like being hugged? Why? How does it make you feel? Who would you like to hug right now? Why? Talk about it with a parent.
This book says some animals are easier to hug than others. Think of other stories with animals that are hard to hug. Make a list. Share it with a parent.
Why did the children in the story want to hug so many different animals? Is this a good thing? What if the animal is wild? Should the children want to hug it? Talk about it with a parent.
If you could hug any animal in the world, what would it be? Write a story about your friendship with that animal. Don't forget to draw and color the pictures. Share your story with a parent.
Book Details