How to Find a Fox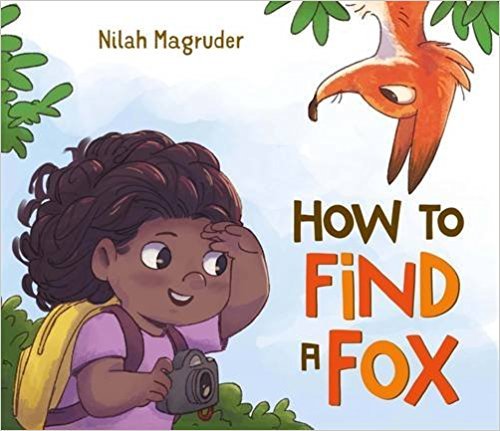 The fox is sly.  The fox is clever.  Will he let the little girl take a picture of him?
Discovery Questions
After your child receives and reads this book, Discuss one or more of the following questions to help him/her make connections and build comprehension.
The girl is looking for a fox. She is having a hard time finding one. When was the last time you had a hard time finding what you were looking for? Talk about it with a parent.
The fox is sneaky. Who in another story is sneaky? Find five ways that character is like the fox. Then find five ways they are different.
With the help of a parent research foxes. Would they make a good pet? Why or why not? Discuss this with your parent.
Invent the story of why the girl wants to find a fox and take its photo. Write it down. Share it with a parent.
Book Details