Julian, Secret Agent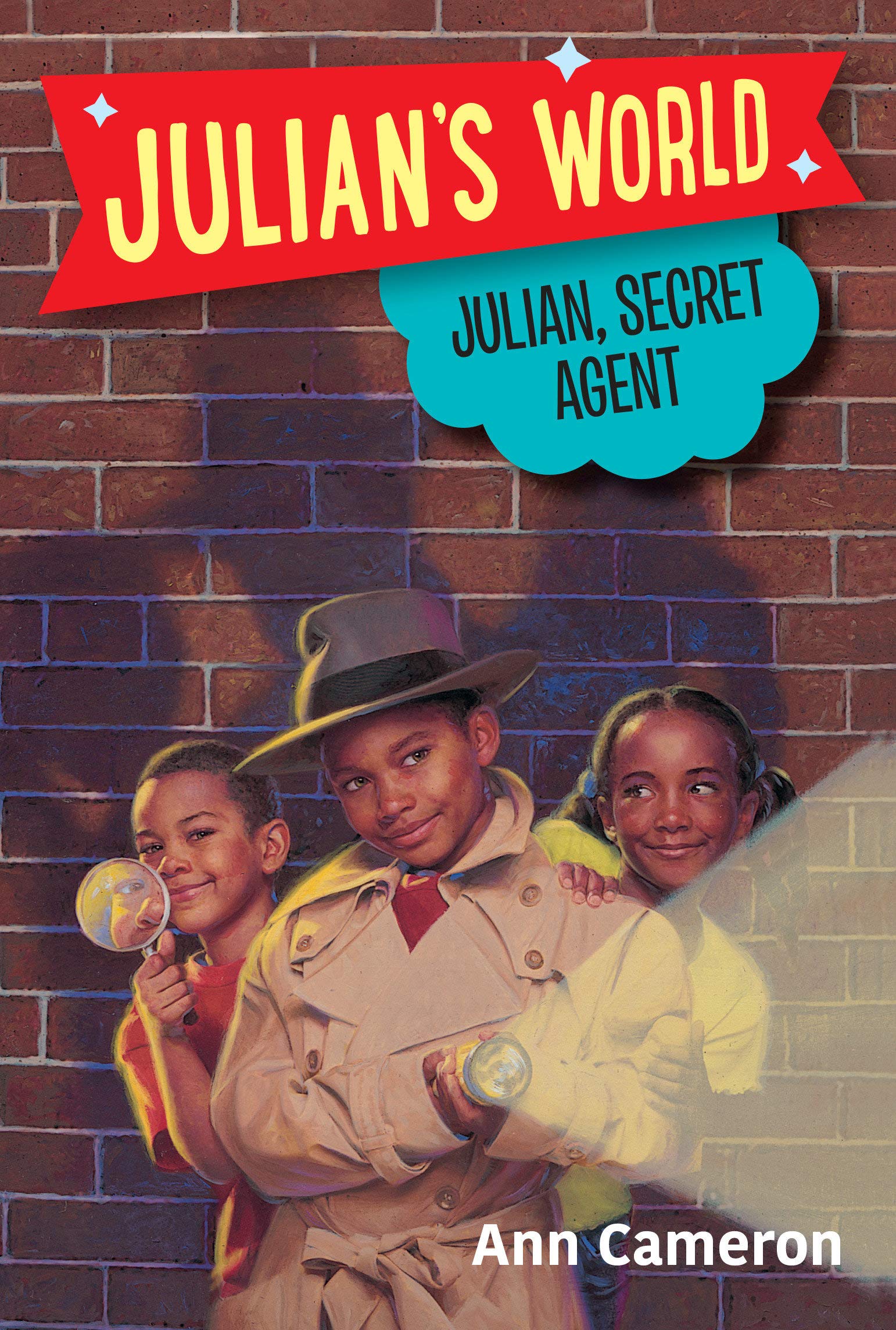 Secret agents Julian, Huey and Gloria are already heroes. They rescued a dog and saved a toddler from drowning. But what they really want is to nab a bank robber. Will they be able to, before the cops nab them?
Discovery Questions
After your child receives and reads this book, Discuss one or more of the following questions to help him/her make connections and build comprehension.
The kids were brave enough to go back into the store to find the owner of the dog. When have you been brave? Write about it. Share your story with a parent.
The kids wanted to be detectives. Think of another story with a child detective. Use a Venn diagram. How are they like these kids? How are they different? Share your diagram with a parent.
The three kids spent time looking for criminals. Instead they found ways to keep the community safe. Why is this important? Talk about it with a parent.
Draw a map of Julian's town. Be sure to include all the spots that are mentioned. This includes the post office, grocery stores, hospital, bar, the thruway, and Kingman's. Share your map with a parent!
Book Details