King and Kayla and the Case of Found Fred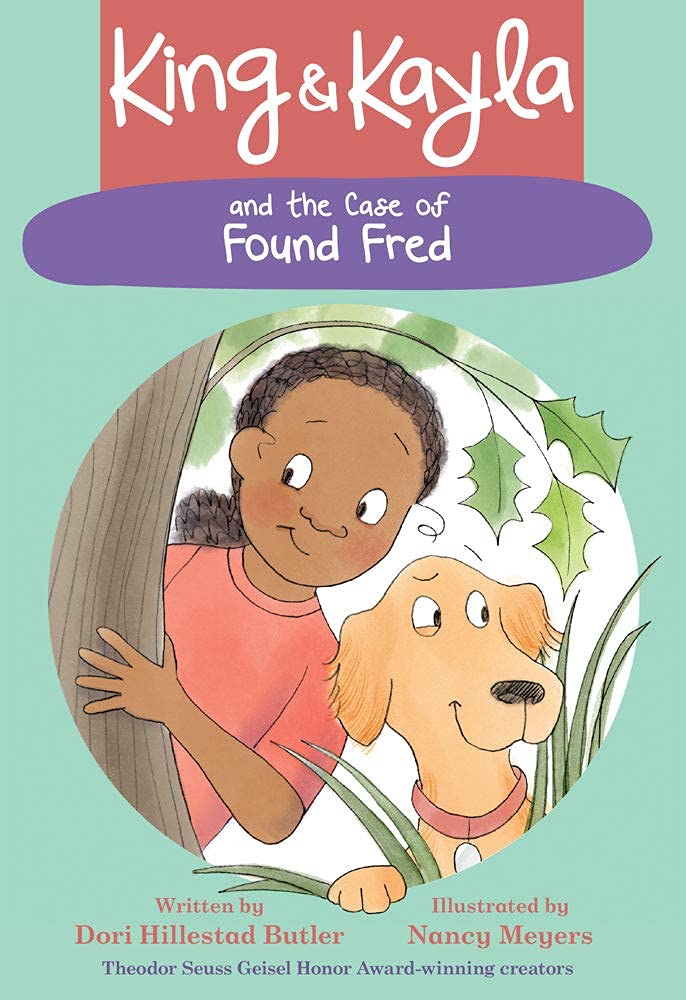 Kayla and her dog, King, are detectives. When they find a lost dog, they begin gathering clues to help the pup find his family. Will they? Or will Fred miss his family forever?
Discovery Questions
After your child receives and reads this book, Discuss one or more of the following questions to help him/her make connections and build comprehension.
King is not very good at counting. What is something you are not very good at? How can you get better? Make a list of the ways you can improve. Share your list with a parent!
Kayla's grandmother helps find Fred's family. Think of another story where someone helps. How are they like Kayla's grandmother? How are they different? Talk about it with a parent.
Pets hate firework explosions. They become frightened and run away. What can pet owners do to keep their pets from getting scared? Make a list. Talk about it with a parent.
Kayla draws posters. These advertise that she had found Fred. What else could she have done? Make a list of these things. Keep your list handy, in case you find a lost pet!
Book Details