King and Kayla and the Case of the Missing Dog Treats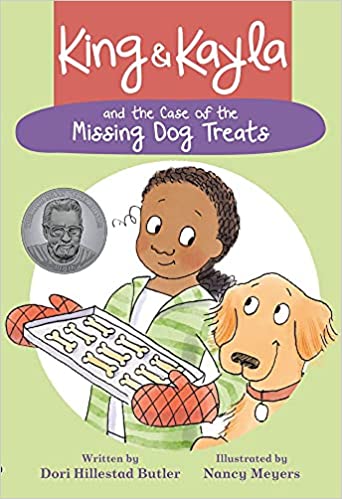 Kayla and her dog, King, are detectives. When Kayla makes dog treats, some end up missing. Who took them? Can you solve the case?
Discovery Questions
After your child receives and reads this book, Discuss one or more of the following questions to help him/her make connections and build comprehension.
Kayla makes dog treats for Jillian's new puppy. This was a kind thing to do. When have you done something kind for someone? Write about it. Share your story with a parent.
Kayla loves to solve mysteries. Think of another story with a child detective. How is that detective like Kayla? How are they different? Talk about it with a parent.
Raw dough isn't good for dogs. There are other things that dogs shouldn't eat. Have a parent help you. Find five more of them!
There are lots of things that are King's favorite. Make a chart of your favorite things! Share your chart with family and friends!
Book Details