Madeline Finn and the Library Dog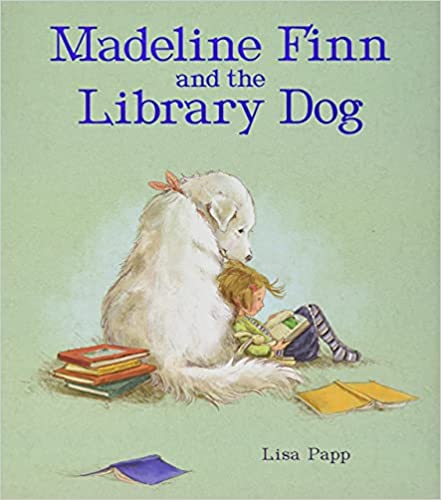 Are you afraid of reading out loud? Madeline Finn was too. Then she met Bonnie. Maybe Bonnie can help you too!
Discovery Questions
After your child receives and reads this book, Discuss one or more of the following questions to help him/her make connections and build comprehension.
Madeline Finn was nervous about reading out loud. Think about the last time you were nervous. What were you nervous about? What calmed you down? Talk about it with a parent.
Think of another story about a pet. How is that story like this story? How are they different? Use a Venn diagram. Find five ways they are alike. Then find five ways they are different.
Dogs didn't used to be allowed in libraries and other public buildings. Now they are. Make a list why this is a good thing. Make a list why it is a bad thing. Share your lists with a parent.
Pretend Madeline Finn gets to keep one of Bonnie's puppies. Write the story about that. What does she name the puppy? What books do they read together? Share your story with a parent.
Book Details