Magic Tree House: A Big Day for Baseball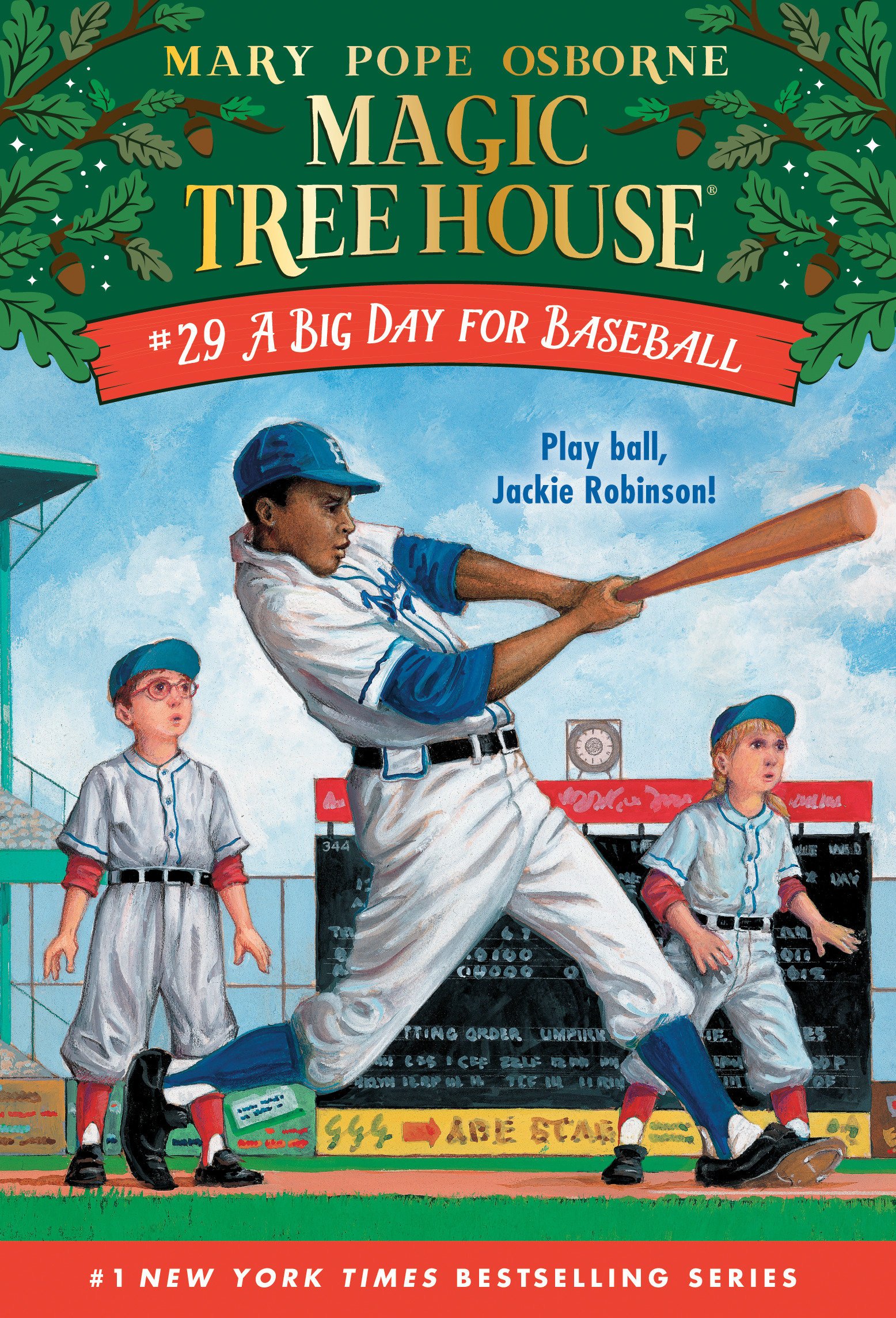 PLAY BALL! Discover history, mystery, humor, and baseball! Travel with Jack and Annie back to one of baseball's proudest days!
Discovery Questions
After your child receives and reads this book, Discuss one or more of the following questions to help him/her make connections and build comprehension.
Jack and Annie are not very good at baseball. What is something you are not very good at? Write about it. Share your story with a parent.
Jack and Annie have to run away from the security guards. Think of another character in another story who needs to run away. Use a Venn diagram. How are they like Jack and Annie? How are they different? Share your diagram with a parent.
Some of the people in the stands didn't want Jackie Robinson to play. They booed him. Why? Was this ok? If not, why not? Talk about it with a parent.
What do you think happened to the boy who stole the magic baseball cap? Write his story. Share it with a parent!
Book Details