Magic Tree House: Afternoon on the Amazon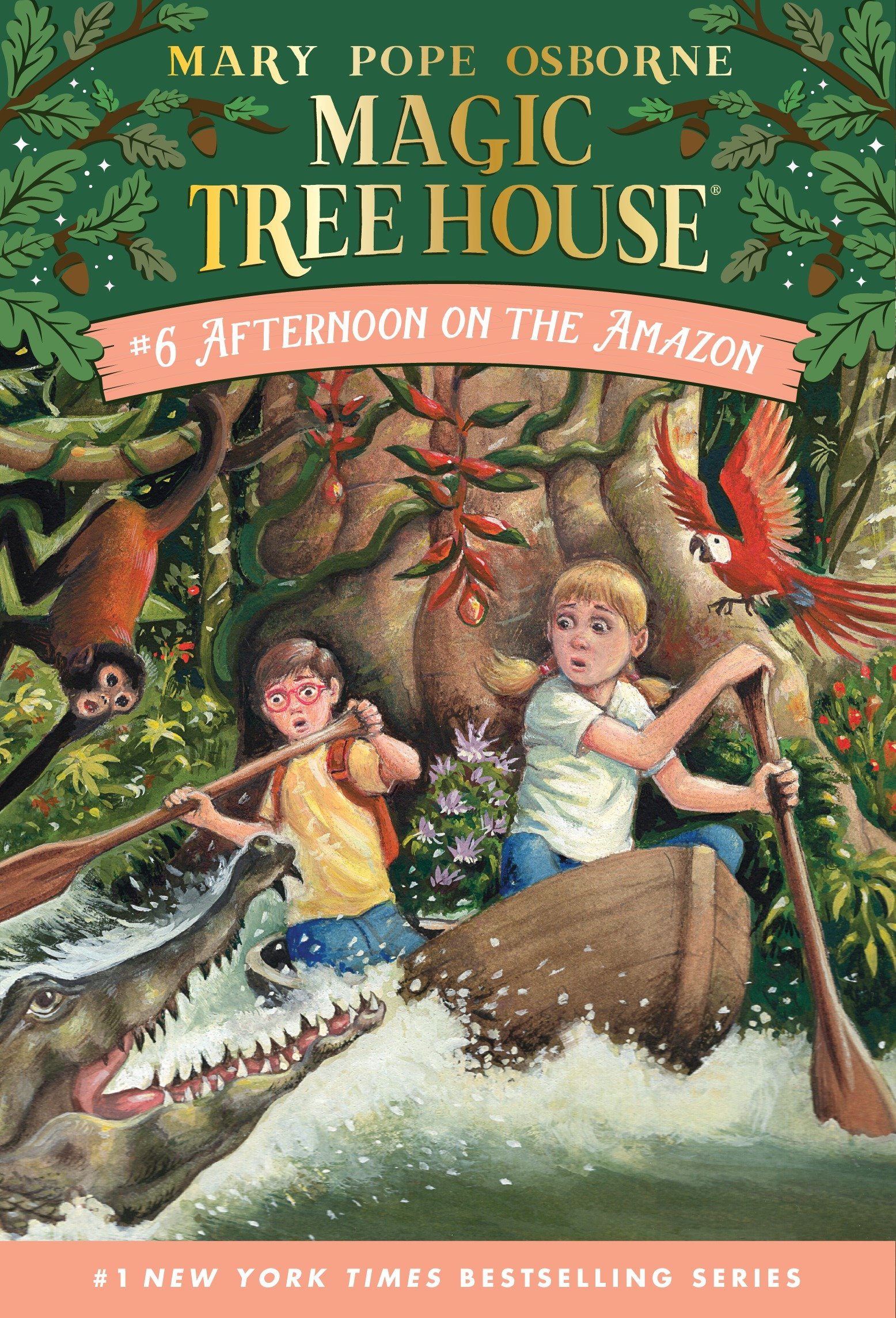 Killer ants? Crocodiles? These are only two of the threats that Jack and Annie may encounter when their magic tree house whisks them to the Amazon rain forest! Will they make it home?
Discovery Questions
After your child receives and reads this book, Discuss one or more of the following questions to help him/her make connections and build comprehension.
Jack and Annie lost their way in the rainforest. When have you gotten lost? Write about it. Share your story with a parent.
In this story Jack and Annie are afraid. Think of another story where someone is afraid. Use a Venn diagram. How are they like Jack and Annie? How are they different? Share your diagram with a parent.
Rainforests are disappearing. With the help of a parent, make a list of five reasons why. Research why they are so important. Talk about it with a parent.
Pretend you have a magic tree house. It can take you to different places. It can take you back in time. Where would your tree house take you? Write about your trip. Share your story with a parent.
Book Details