Margaret and Margarita / Margarita y Margaret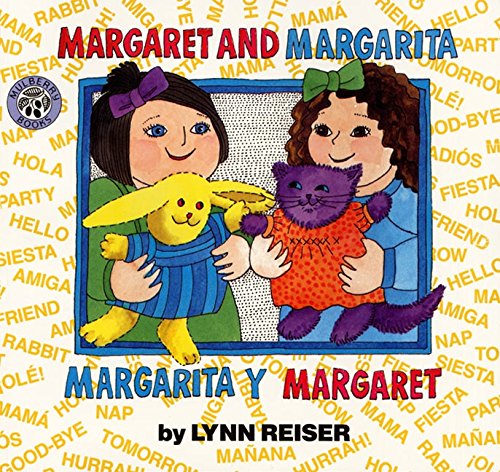 Margaret speaks English. But not Spanish. Margarita speaks Spanish. But not English. What will happen when they meet?
Discovery Questions
After your child receives and reads this book, Discuss one or more of the following questions to help him/her make connections and build comprehension.
Both girls live in a big city. At the end of the story there is a drawing of it. Would you like to live in a big city? Why or why not?
Neither of the girls want to go to the park. Both are sure they will be unhappy. Think of another story. Name a character in that story. What did that character not want to do? How are they like the girls? How are they different. Talk about it with a parent.
The girls did not speak the same language. But they became friends. Making friends is good. It is harder when they are different. Why is it important to be friends anyway? Talk about it with a parent.
With the help of a parent make a list of 15 things you can do in a park.
Book Details