Mercy Watson to the Rescue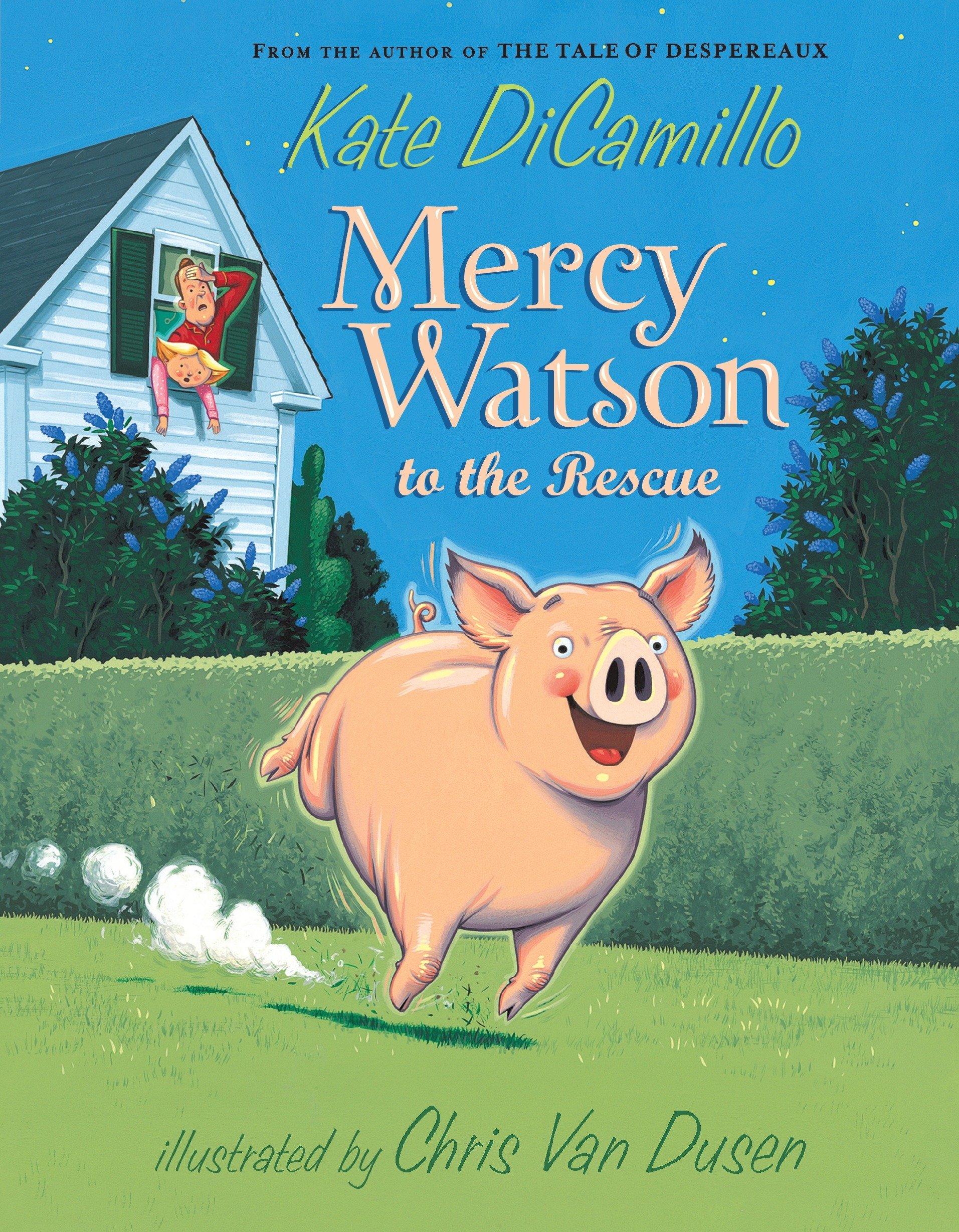 Mercy is a pig who lives with the Watsons. They feed her hot toast with lots of butter. But there is an emergency at the Watson home! Will Mercy forget about her toast long enough to find help?
Discovery Questions
After your child receives and reads this book, Discuss one or more of the following questions to help him/her make connections and build comprehension.
Mercy wanted something to eat. She left the bed. Mr. and Mrs. Watson thought she was going for help. When did you want to do something, but needed to do something else? Write about it. Share your story with a parent.
Mercy went looking for toast and cookies. She was only thinking of herself. What other person in another story only thinks of themselves? Use a Venn diagram. How are they like Mercy? How are they different? Share your diagram with a parent.
Eugenia Lincoln thought pigs only belonged on farms. They did not belong in houses. Is Eugenia right in her beliefs, or wrong? Talk about it with a parent.
Pretend you are Mrs. Watson. Write a thank-you note to the fireman who saved you. Share your note with a parent.
Book Details