Mr. Penguin and the Lost Treasure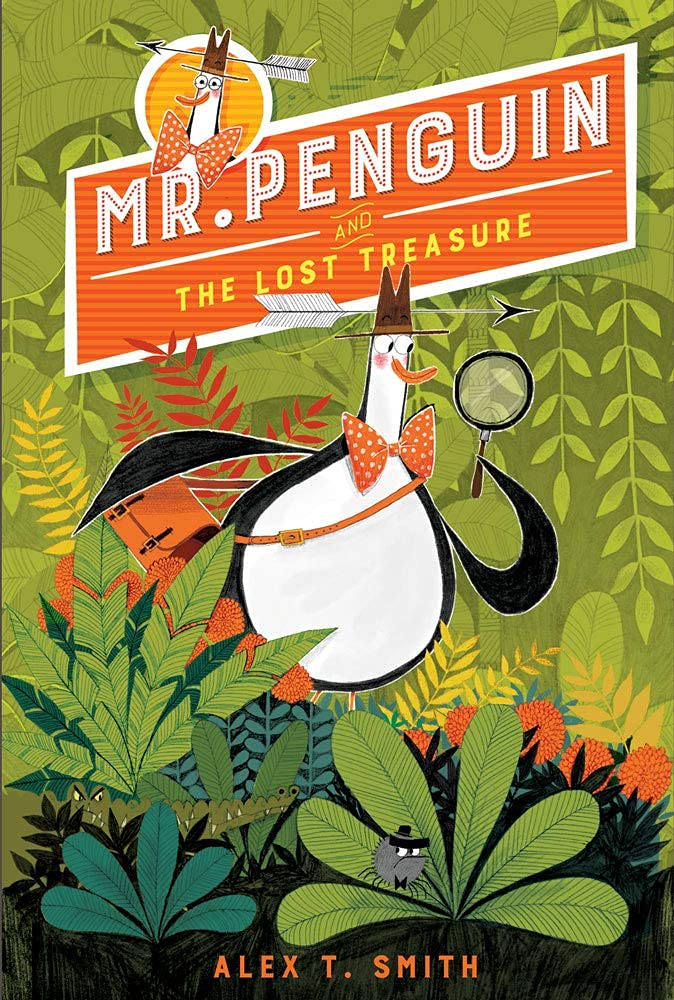 When Mr. Penguin gets a call from the Museum of Extraordinary Objects, he swings into action. Can he find the museum's missing treasure before the bandits do? Or is this the adventure Mr. Penguin should not have answered?
Discovery Questions
After your child receives and reads this book, Discuss one or more of the following questions to help him/her make connections and build comprehension.
Mr. Penguin wants to be an adventurer (his word for detective). What do you want to be? Write about it. Share your story with a parent.
Mr. Penguin doesn't want to believe anything "bad" about Miss Bones and her brother. What other character, in another story, only wants to believe the best about people? Use a Venn diagram. How are they like, and different from Mr. Penguin. Share your diagram with a parent.
Miss Bones allowed her museum to fall into disrepair. Is it important to maintain the things that are important to us? Discuss this with a parent.
Pretend you are Miss Bones. Write a thank-you note to Mr. Penguin for the discovery of her treasure, and the arrest of the thieves who would have taken it. Share your note with a parent.
Book Details