Nate the Great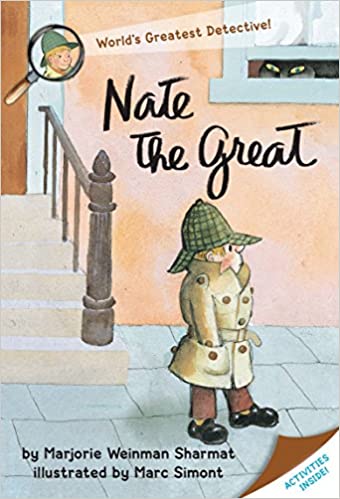 Nate the Great has a new mystery to solve. Where is Annie's picture? Our detective must get all the facts. Ask the right questions. Narrow the list of suspects. Will he be able to solve the mystery?
Discovery Questions
After your child receives and reads this book, Discuss one or more of the following questions to help him/her make connections and build comprehension.
Annie likes the color yellow. What is your favorite color? Why? What does it make you think of? Talk about it with a parent.
Nate loves to solve mysteries. Think of another story. Who else solves mysteries? Use a Venn diagram. How are they like Nate? How are they different? Share your diagram with a parent.
Nate helps his friends. It is important to help our friends. Why? Talk about it with a parent.
Look at the back of the book. There is a recipe for pancakes. Have your parent help you. Make the pancakes! Share your pancakes!
Book Details