National Geographic Kids: Animal Homes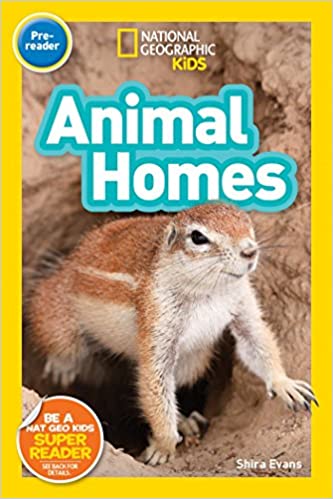 All animals need a place to live. Just like you. But their homes are very different from yours!
Discovery Questions
After your child receives and reads this book, Discuss one or more of the following questions to help him/her make connections and build comprehension.
All animals need a home. It is where they sleep. It is where they feel safe. Pick another five kinds of animals. Have a parent help. Research where they live.
Pretend you can be an animal. Which one would you be? Why? Talk about it with a parent.
Sometimes there are forest fires. Sometimes there are storms. The storms can wash away some animal homes. Where will the animals go to live? Talk about this with a parent.
Pretend you are one of the animals in this book. Where do you live? What do you eat? Where do you sleep? Write this story. Draw and color the pictures. Share your story with a parent.
Book Details