National Geographic Kids: Dive, Dolphin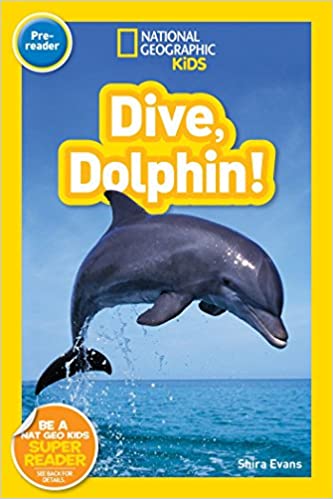 Dolphins live in oceans and rivers around the world. Learn more about these fantastic animals.
Discovery Questions
After your child receives and reads this book, Discuss one or more of the following questions to help him/her make connections and build comprehension.
Dolphins like to play. They play with things in the water. What do you like to play with? Talk about it with a parent.
Have a parent help you. Research what dolphins eat. Share what you learn with a friend!
Dolphins hunt as a team. Why is this better than hunting alone? Talk about it with a parent.
Pretend you are swimming with dolphins. Draw a picture of that. Share your picture with a parent.
Book Details
Discover More about National Geographic Kids: Dive, Dolphin