Riding Freedom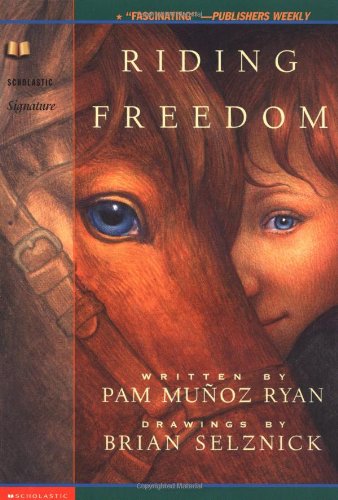 In the mid 1800's most people thought girls should be lady-like. Charlotte wasn't, but she was smart, and came up with a plan that would let her live her life the way she wanted - a plan so clever that almost no one figured it out.
Discovery Questions
After your child receives and reads this book, Discuss one or more of the following questions to help him/her make connections and build comprehension.
Ebenezer keeps Charlotte's secret. When have you had to keep a secret? Write about it. Share your story with a parent.
Both Charlotte and Vern ran away. Using a Venn diagram, compare how their journeys were similar and how they were different. Share your diagram with a parent.
Charley lived in a time when women could not vote. Today both men and women can vote freely. Why is it important that all adults have the right to vote? Can voting make a difference? Research this question with an adult.
Both Charlotte and Hayward wanted to be adopted. What if they had been adopted by the same family? Write that story. What were their difficulties? What were their joys? Share your story with a parent.
Book Details