Roald Dahl Whoppsy-Whiffling Joke Book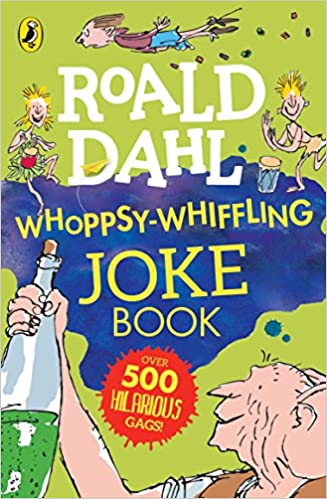 Why do gorillas have big nostrils? Because they have big fingers! Do you love jokes? Do you like figuring them out? Or just laughing with your friends? Either way, you will love this book!
Discovery Questions
After your child receives and reads this book, Discuss one or more of the following questions to help him/her make connections and build comprehension.
A famous performer said that jokes do not belong on the page ?? they need to be told. Memorize one joke a day, and tell it to five people. Repeat until you have memorized 10 jokes!
Are you good at telling jokes? Keep a journal. In it record how many people you made laugh!
What makes a joke funny? With a parent research this. Talk about it.
Write five jokes. Try them out on your friends and family!
Book Details