Scat, Cats!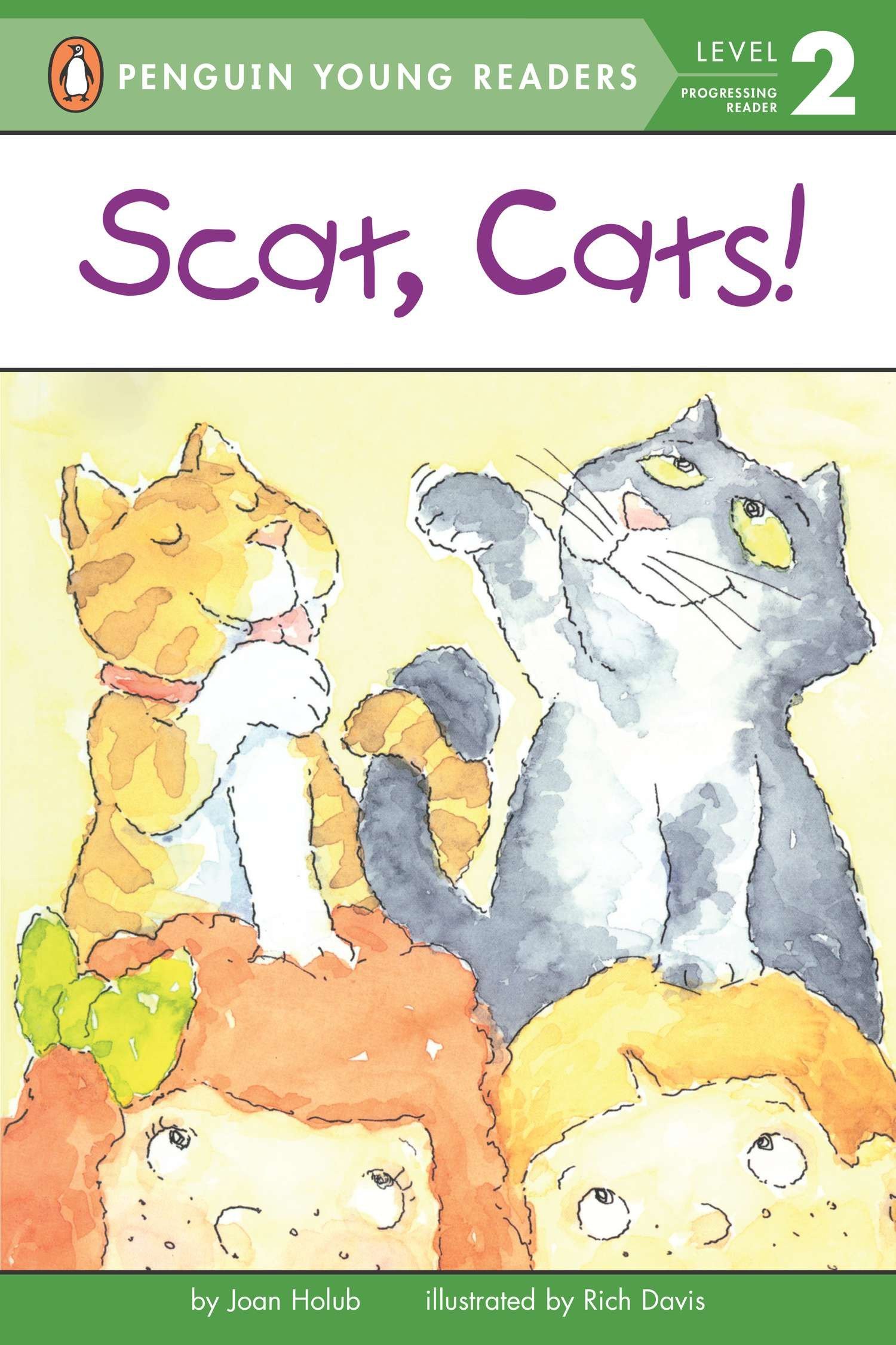 Can you have too many cats? How many would too many be? Would you miss them if they left?
Discovery Questions
After your child receives and reads this book, Discuss one or more of the following questions to help him/her make connections and build comprehension.
There are many cats in this book. How many cats is too many? Who owns them? Should there be rules for the cats? Talk about it with a parent.
Have you had a friend that made you crazy? When they left did you miss them? Talk about it with a parent.
The cats wreck the house. They tear apart the furniture. They break things. Then they leave. And it is quiet. The cats are missed. The children ordered the cats to go. What could the children have done instead? Talk about it with a parent.
Do you have a cat? How do you take care of it? Draw pictures. Share your pictures with a parent.
Book Details
Grade Level:
Kindergarten
Discover More about Scat, Cats!