Suppose You Meet a Dinosaur: A First book of Manners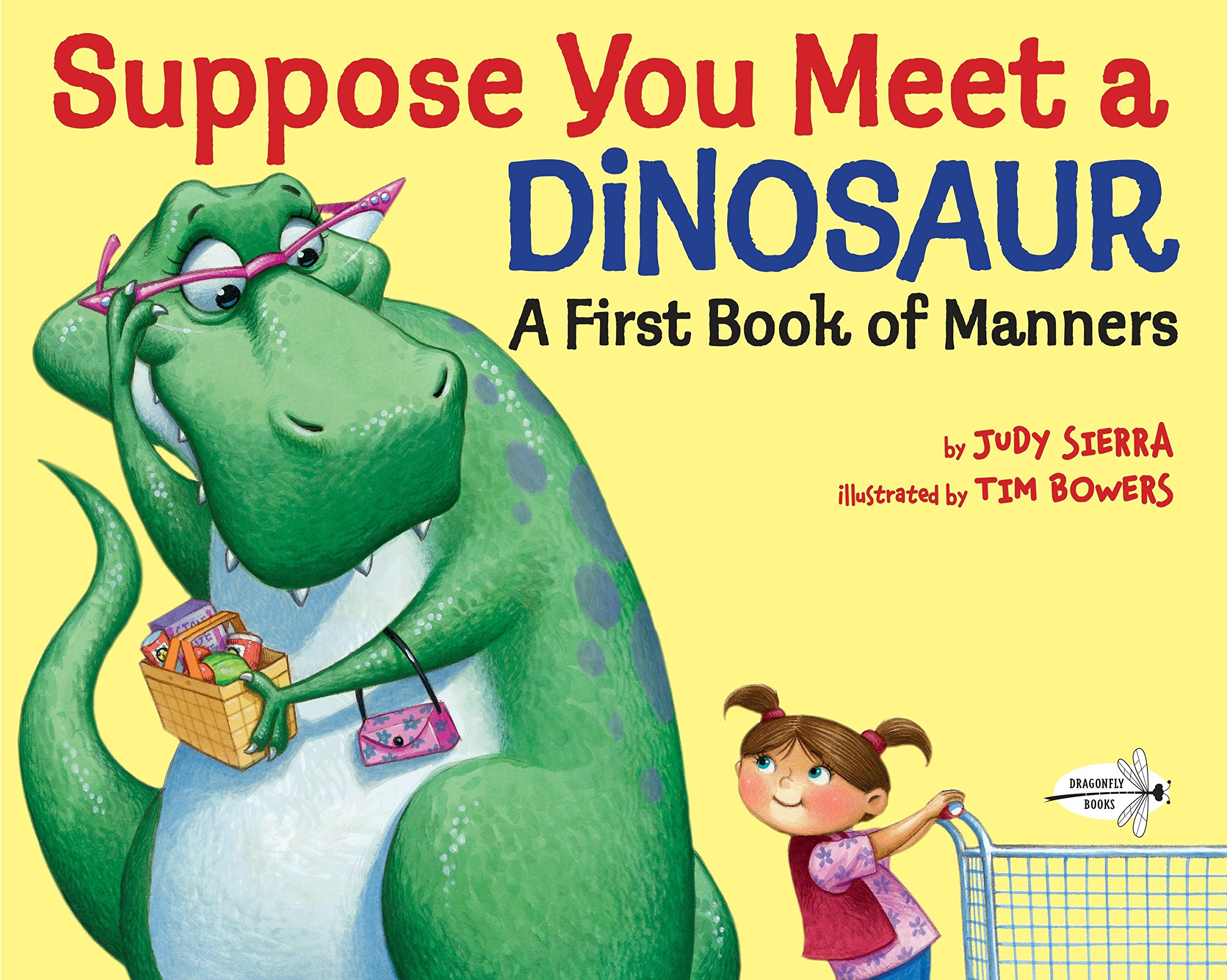 When shopping at the grocery store, a small girl meets a dinosaur. Was it scary? No! Just right! Because in fact, they were polite!
Discovery Questions
After your child receives and reads this book, Discuss one or more of the following questions to help him/her make connections and build comprehension.
Seeing a dinosaur is unusual. When did you see something you did not expect? What was your reaction? What did you do or say? Talk about it with a parent.
This is a very special dinosaur. She wears glasses. She shops for groceries. She drives a car. What else do you think she does? Write a story about her. Share your story with a parent.
Both the little girl and the dinosaur are polite. Why is that important? Pretend they were not polite? What could have happened? Talk about it with a parent.
People write thank-you notes. Why? To thank someone for being kind. Have you ever written a thank-you note? Please write one now to your mom or dad. Tell them what you love about them.
Book Details