The Bravest Cat! The True Story of Scarlett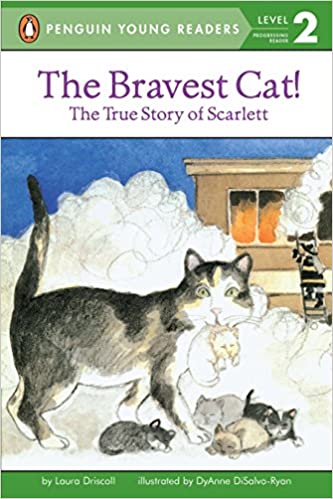 What happens when there is a fire? There was a mother cat and her kittens in that building. Read the true story of how Scarlett became a hero.
Discovery Questions
After your child receives and reads this book, Discuss one or more of the following questions to help him/her make connections and build comprehension.
Scarlett is a brave mama cat. When was the last time you were brave? Why was it scary? Talk about it with a parent.
Think of another story about a cat. Use a Venn diagram. Find five ways the stories are alike. Then find five ways the stories are different. Share your diagram with a parent.
Lots of jobs need people to be brave. Fighting fires is one of those jobs. Why is it a dangerous and scary job? Discuss this with a parent.
Write a letter saying you want to adopt Scarlett or her kittens. Explain how you will take care of her. Tell the doctors why they should pick you. Share your letter with a parent.
Book Details