The Princess in Black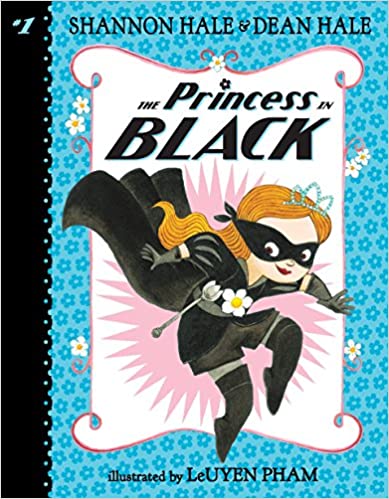 A big blue monster is threatening the goats! Stopping monsters is no job for a dainty princess. But luckily, Princess Magnolia has a secret - she's also the Princess in Black, and stopping monsters is the perfect job for her!
Discovery Questions
After your child receives and reads this book, Discuss one or more of the following questions to help him/her make connections and build comprehension.
The Duchess snooped all around the castle. She wanted to find a secret. How would you feel if anyone snooped around your room? Talk about it with a parent.
The blue monster forgot there was a rule. He was not supposed to climb through the hole. Think of a character in another story who disobeyed a rule. How are those characters similar? How are they different? Use a Venn diagram to compare them.
Princess Magnolia fights monsters. She inspires Duff to be a secret Goat Avenger. Is this good? Why or why not? Talk about it with a parent.
Duff is the goat boy. He takes care of the goats. But what if he WAS half boy and half goat? Draw a picture of what he would look like. What kind of adventure would he go on? Write the story. Share it with a parent.
Book Details