Those Shoes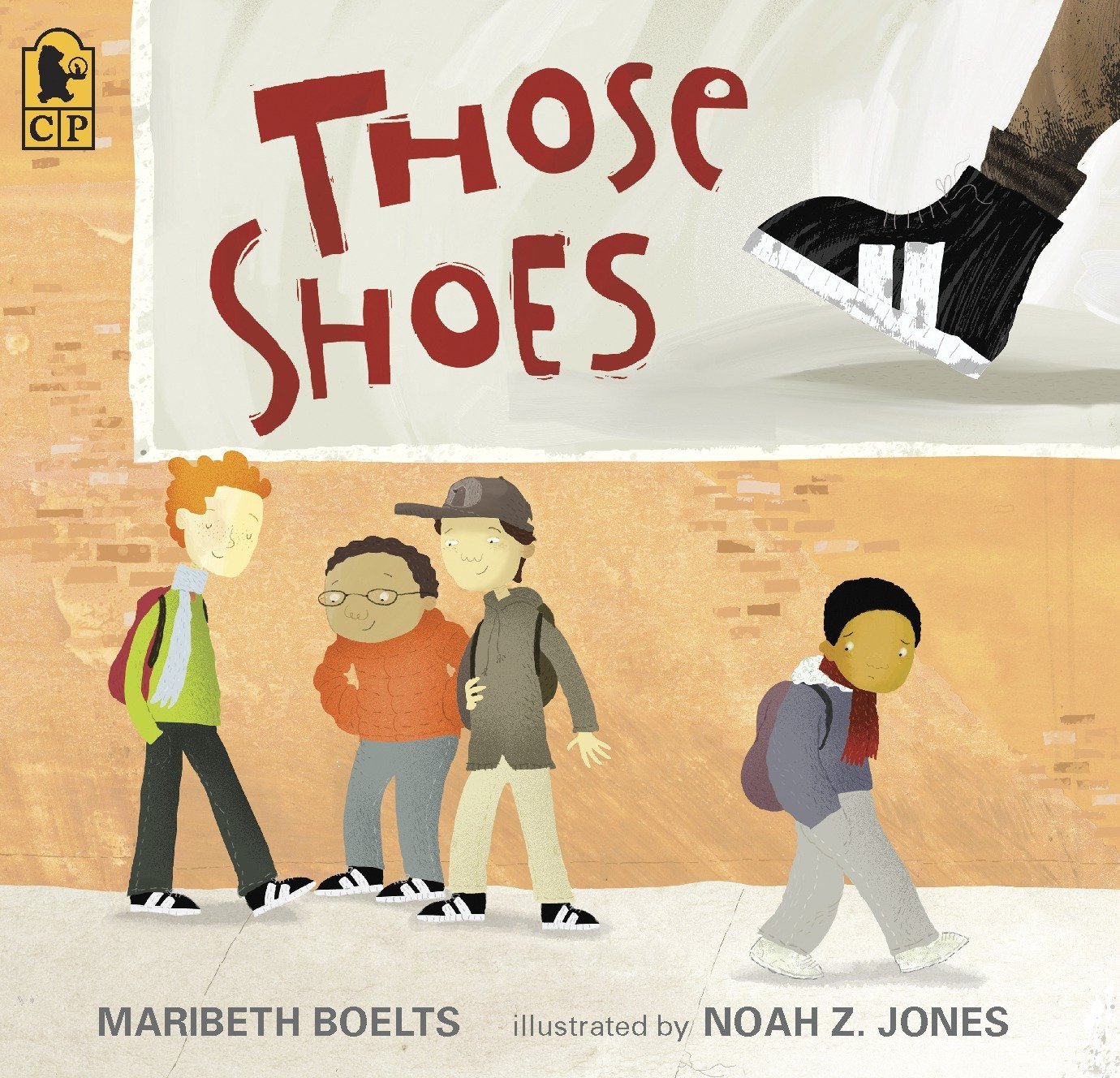 All Jeremy wants is a pair of "Those Shoes." Black high - tops. Two white stripes. He has dreams about those shoes. Will he get them?
Discovery Questions
After your child receives and reads this book, Discuss one or more of the following questions to help him/her make connections and build comprehension.
Jeremy wants a pair of those shoes more than anything. What is something you want more than anything? Write about it. Share your story with a parent.
It was very kind of Jeremy to give his black sneakers to Antonio. Think of another story where someone does something kind. Use a Venn diagram. How is that character like Jeremy? How are they different? Share your diagram with a parent.
When Jeremy got the black high-tops, they hurt his feet. The shoes Jeremy got from Mr. Alfrey did not hurt his feet, but the class laughed at them. Jeremy had a decision to make. He could wear shoes that hurt his feet, or shoes that weren't cool. Why did Jeremy's classmates force him to make that decision? Was it kind? Talk about it with a parent.
Pretend you are Antonio. Write Jeremy a thank-you letter for the shoes. Share your letter with a parent.
Book Details