Tough To Tackle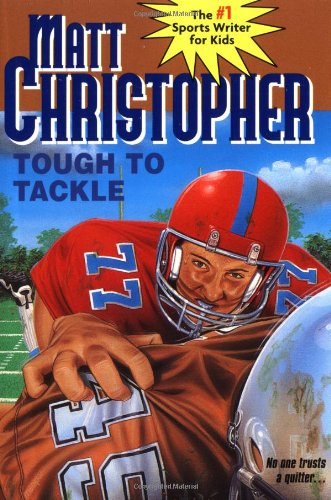 What do you do when your heart is set on getting something, but it's not a sure thing?
Discovery Questions
After your child receives and reads this book, Discuss one or more of the following questions to help him/her make connections and build comprehension.
All people have different interests and talents. What are your interests and talents? Write about it. Share your writing with a parent.
Boots wanted to quit the team. What other character in another story did something, but their heart wasn't in it? How are they like Boots? How are they different? Talk about it with a parent.
Football players suffer a lot of injuries. Many are to the head and neck. Some, put players out of the game for day, a week, a month, or life. Is it worth it? Talk about it with a parent.
Write a letter to a coach or a teacher who made a difference in how you played the game, or saw the world. Share your letter with a parent. Mail it to your coach or teacher.
Book Details