Tyrannosaurus Hex and the Unluckiest Day Ever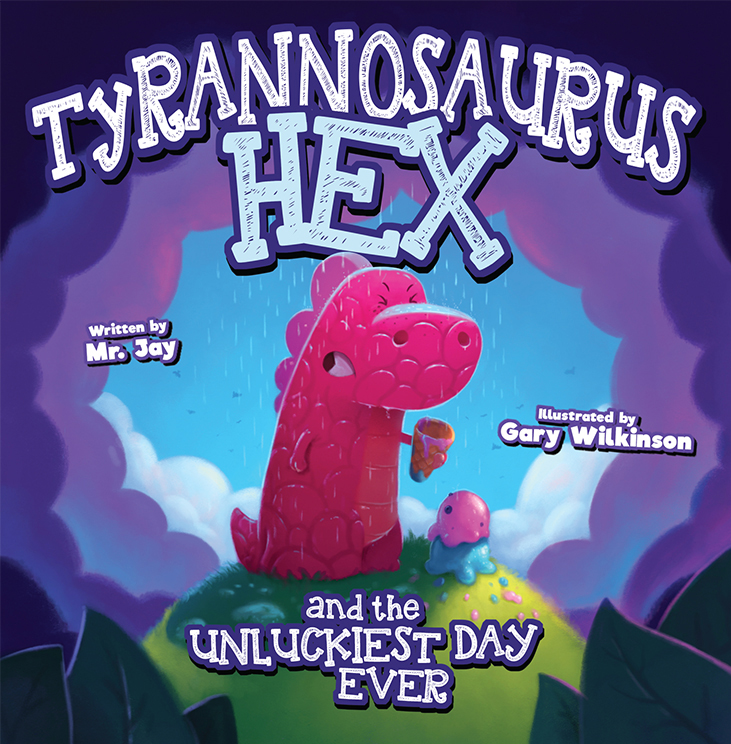 Anda falls and hurts her knee. She thinks that she has been cursed with bad luck. It seems to follow her everywhere. But, does it really? Find out how she turns her day around.
Discovery Questions
After your child receives and reads this book, Discuss one or more of the following questions to help him/her make connections and build comprehension.
Anda is having a bad day. When have you had a bad day? What happened? Talk about it with a parent.
Bull tries to cheer Anda up. Think of another story. What other character tries to cheer someone up? How are they like Bull? How are they different? Talk about it with a parent.
Anda says at the end of the story, that she has a glass that is half full. What does this mean? Talk about it with a parent.
Pretend you are Bull or Anda. What do the two of you do the next day? Write that story. Don't forget to draw and color the pictures. Share your story with a parent.
Book Details
Grade Level:
Kindergarten