Usha and the Big Digger / Usha y la Gran Excavadora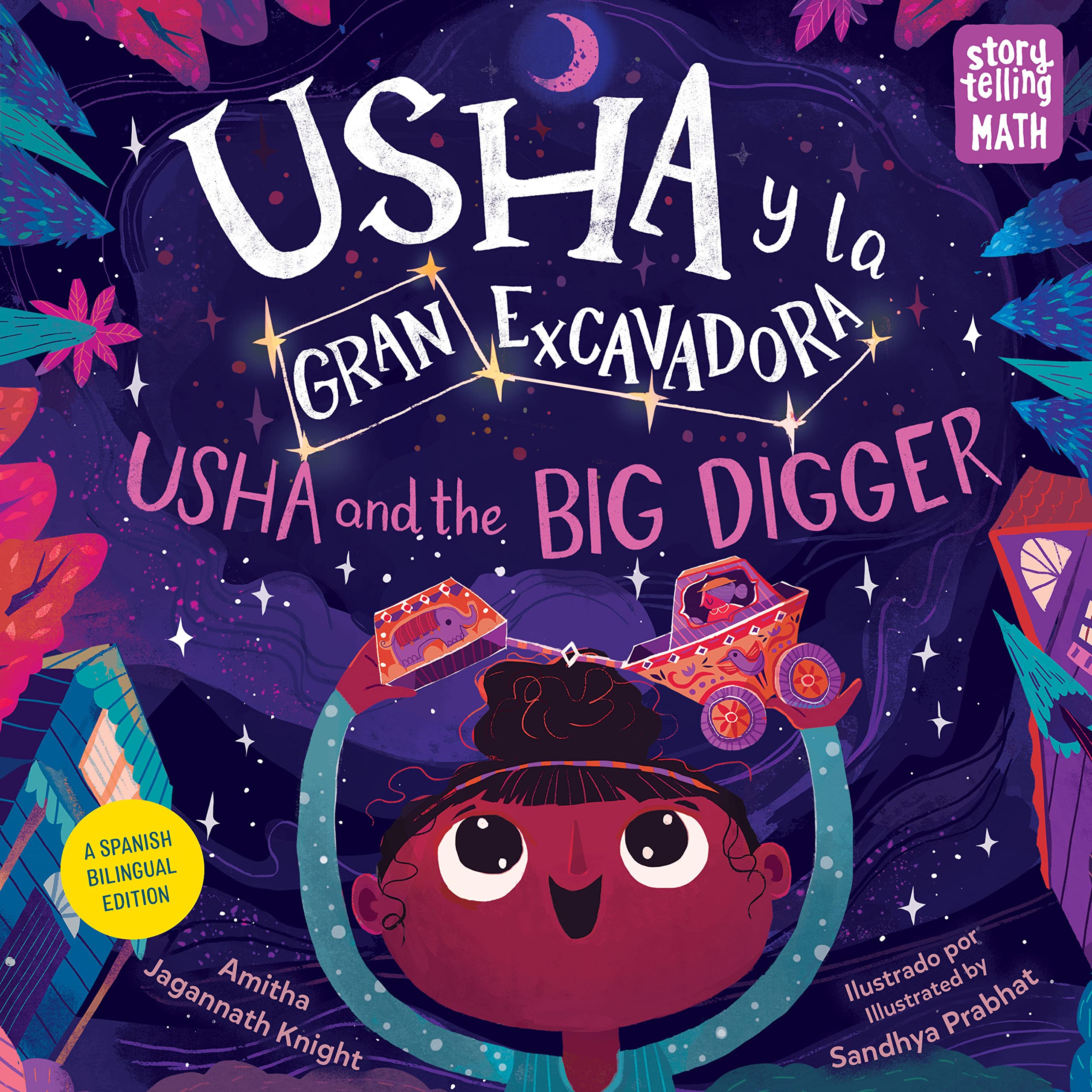 Discovery Questions
After your child receives and reads this book, Discuss one or more of the following questions to help him/her make connections and build comprehension.
Usha wishes she could do a cartwheel. What do you wish you could do? Why? Write about it. Share your story with a parent.
Instead of a dipper, Usha sees a digger. Gloria sees a kite. What do you see? Talk about it with a parent.
Aarti doesn't believe Usha. When they turn their bodies around, Arti and Gloria understand. Why should you believe what people say? Talk about it with a parent.
The shapes stars make are called constellations. With a parent's help, research some. You can get a book from the library or look some up online. Go outside with your parent and see if you can find them.
Book Details