Who Was Eleanor Roosevelt?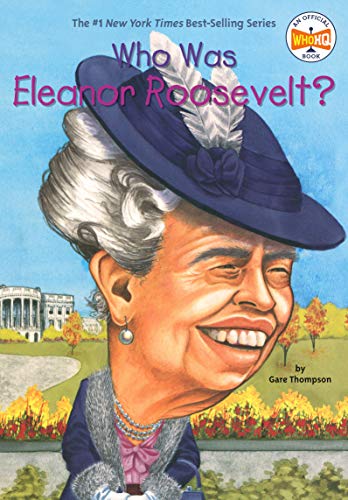 Eleanor Roosevelt was not just First Lady while her husband was President. She was also a human rights activist, fighting against poverty and racism. Read about the woman who was called "The First Lady of the World!"
Discovery Questions
After your child receives and reads this book, Discuss one or more of the following questions to help him/her make connections and build comprehension.
Eleanor said that when her mother called her, "Old Granny," she wanted to sink through the floor. When have you wanted to disappear? Write about it. Share your writings with a parent.
When Eleanor was in Italy she bought shoes for their guide, whose feet often bled. What other real person do you know that performed small acts of kindness for others? How are they like Eleanor? How are they different? Discuss this with a parent.
Eleanor's mother and brother both died of diphtheria. Franklin became crippled because of polio. People don't suffer from those diseases now, because we have vaccines against them. Why are vaccines important? Talk about it with a parent.
Write a play. The only two characters in it are Eleanor Roosevelt and Martin Luther King Jr. What would they have to say to each other? Share your play with a parent.
Book Details