Who Was Leonardo Da Vinci?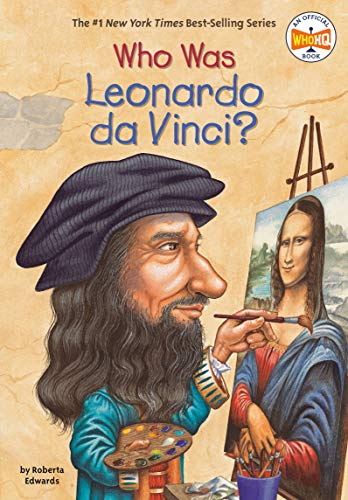 Leonardo DaVinci was a gifted painter, musician, scientist and inventor. He designed flying machines, submarines, and even contact lenses. No one else has accomplished what he did, and he lived 500 years ago!
Discovery Questions
After your child receives and reads this book, Discuss one or more of the following questions to help him/her make connections and build comprehension.
Leonardo was good at many things. What are you good at? What do you wish you were better at? Write about what you can do with your talent. Share it with a parent.
Leonardo's father sent him to live and work with the famous artist Verrocchio. Who else had their future changed with a single decision? Use a Venn diagram. How were they like Leonardo? How were they different? Share your diagram with a parent.
With the help of a parent, research one of Leonardo's inventions. Find out why he invented it, how it works, and if it has ever been used as a starting place for a subsequent invention.
Leonardo researched everything that was of interest to him. What is something an animal can do that you cannot? Why? Investigate this. Share your insights with a parent.
Book Details