Why do Dogs Bark?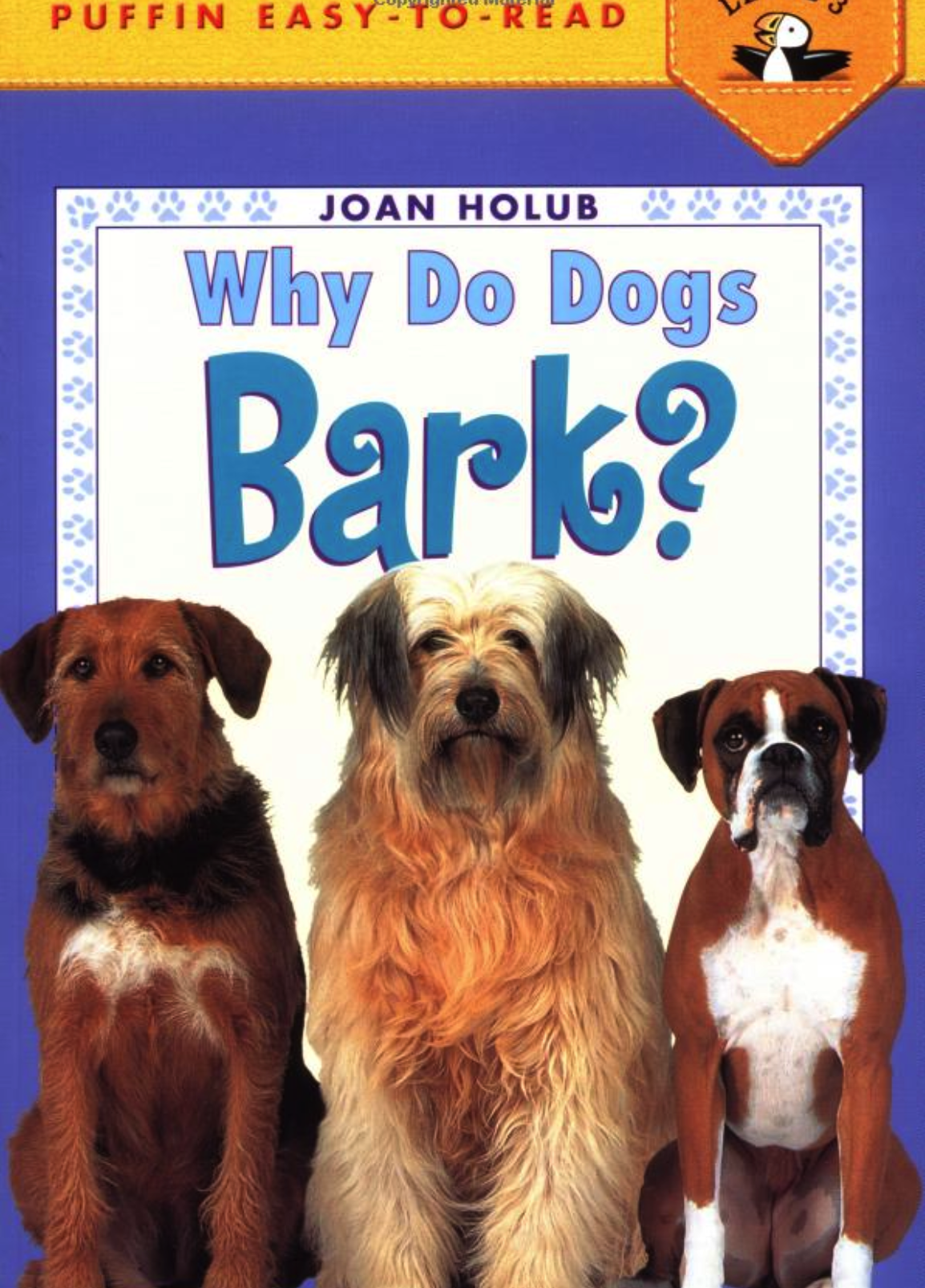 Why do dogs bark? Or howl? Or bury bones? Why to they lick and sniff people? This book will answer these questions and many more!
Discovery Questions
After your child receives and reads this book, Discuss one or more of the following questions to help him/her make connections and build comprehension.
There are more than 100 different kinds of dogs. Which kind is your favorite? Why? Talk about it with a parent.
Many people feed their dog leftovers from the dinner table. But sometimes human food can make dogs sick. With the help of a parent, research which human foods dogs can eat safely, and which ones dogs cannot eat!
Dogs were not allowed to go into public buildings for many years. Now, if they are a service dog, they are allowed to go in. What does being a service dog mean? How are they trained? What do they do? Talk about it with a parent.
With the help of a parent, find a recipe to make dog treats. Make them and share them with your dog, and your dog's friends!
Book Details