Kids Read Now welcomed community leaders and members to its exciting event on June 1st to kick off their 10th summer of helping kids reverse the summer reading slide and to tour their new, 40% larger fulfillment center! In attendance were 2022 Ohio gubernatorial candidate Nan Whaley, the Troy Chamber of Commerce, Miami County Commissioners Wade Westfall and Greg Simmons, Troy Mayor Robin Oda, and several administrators and students from the Vandalia-Butler School District, who have been engaged with Kids Read Now for ten years. Kids Read Now also presented a $500 scholarship to Vandalia-Butler High School graduate Brooke Long. Brooke participated in the summer reading program in elementary school and credits her love of reading, despite struggling with dyslexia, to Kids Read Now.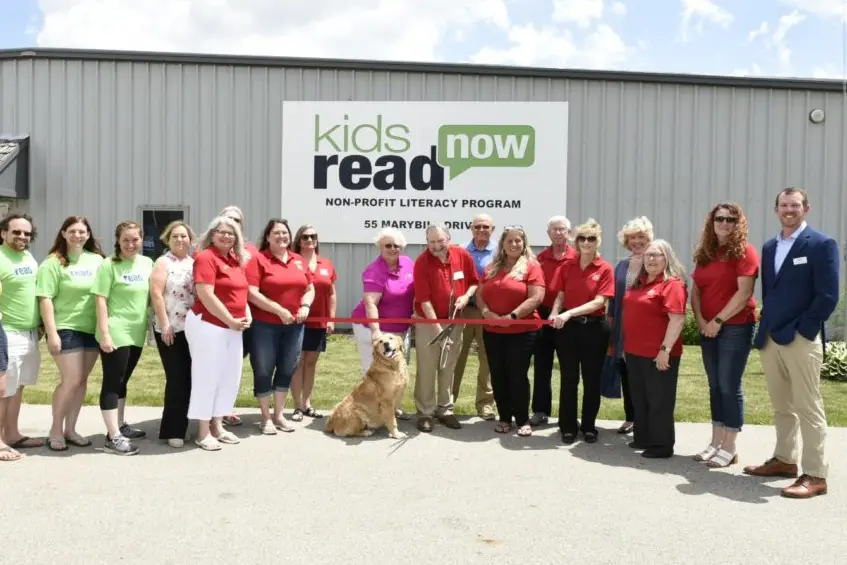 Kids Read Now co-founder, board member, and former teacher Barbara Lurie explained, "The effects of the summer slide can potentially be devastating for at-risk and struggling readers. Most low-income kids are a year behind in reading by the time they enter fourth grade. Studies have shown that the summer slide was the culprit for two-thirds of the reading gap between income levels."
Kids Read Now partners with hundreds of school districts across the country. Hundreds of thousands of PreK-5 students have chosen books they want to read over the last ten years. Kids Read Now partners with school districts to gift those books, mailed to the student's home over the summer. Fall and Winter sessions are now also available! Every book contains fun discussion questions and activities to increase comprehension, critical thinking skills, and parental engagement.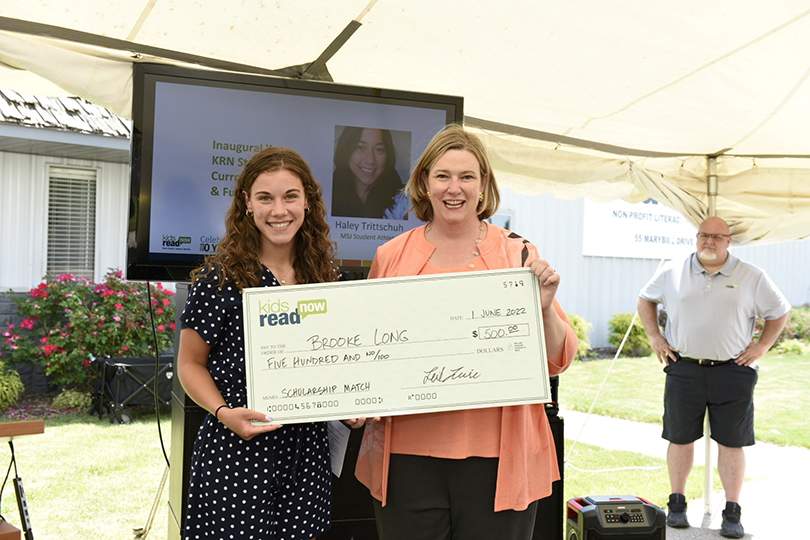 During her remarks, Whaley said, "They [Leib and Barbara Lurie] educated me on the power of reading in the summer and what a difference we can make. And, as we work to pass high-quality universal preschool for every four-year-old, having that to be a key part." Both Whaley and Vandalia-Butler School District Principal Garry Martin praised Kids Read Now's ability to engage students, especially during the Covid-19 lockdown that caused extended breaks from school.
Cheers to the next 10 years and our upcoming milestone of sending out our THREE MILLIONTH BOOK!
Read more from our Summer 2022 Newsletter!
Get the "Latest in Literacy," published quarterly, sent to your inbox! Simply enter your best email below!