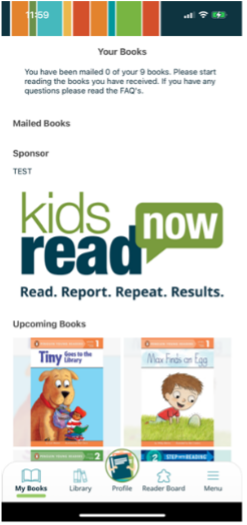 We've had a mobile app for both Apple and Android devices for a few years. For this year, we want to make sure parents and kids take advantage of all the great features within the app.
We have seen a 20% increase in families using the app this year. The app displays the students' books that were selected, when each book was shipped, as well as the discovery sheet questions that allow parents to engage with their children about the books they have read.
Plus, the app has been gamified! When kids report the books they read, they can see how they are doing against other classes in their district.
Read more from our Summer 2022 Newsletter!
Get the "Latest in Literacy," published quarterly, sent to your inbox! Simply enter your best email below!