The Kids Read Now 2021 summer reading program was our best reading program to date! We mailed over 690,000 books to over 77,000 students all over the country. That's pretty awesome, right? Here are the top 10 books requested this year.
#10 – Stone Fox
By: John Reynolds Gardiner
Illustrated by Marcia Sewell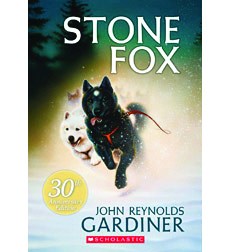 Little Willie and his grandfather live on a farm. Grandfather owes back taxes, and becomes ill. Willie is determined to save the farm. Can Willie and his dog, Searchlight, do it?
#9 – Super Narwhal and Jelly Jolt (A Narwhal and Jelly Book #2)
By: Ben Clanton
Illustrated by Ben Clanton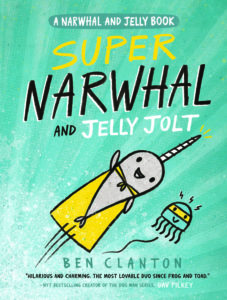 Narwhal and Jelly want to become superheroes. Find out what their super powers are.
#8 – Flying High
By: Nick Eliopulos
Illustrated by DC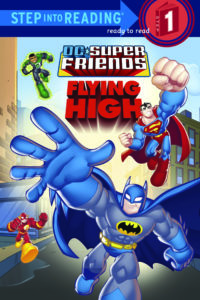 Something strange is happening. The birds are going crazy! Who can help?
#7 – Big Shark, Little Shark
By: Anna Membrino
Illustrated by Tim Budgen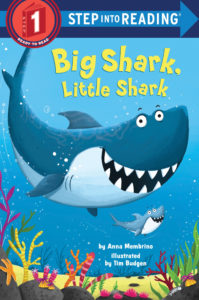 Are you afraid of sharks? No need to be afraid of these two! They will have you laughing! And smiling. And splashing about!
#6 – DK Readers: Amazing Dogs
By: Laura Buller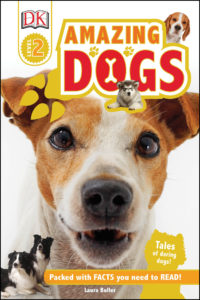 Meet the many types of dogs that use their super senses, strength, and friendship to help people!
#5 – The Bravest Dog Ever: The True Story of Balto
By: Natalie Standiford
Illustrated by Donald Cook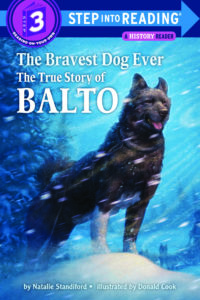 The children of Nome, Alaska are very sick. They need medicine. Balto, and the sled dog team, are their only hope. But will they get there in time?
#4 – National Geographic Kids: Storms
By: Miriam Busch Goin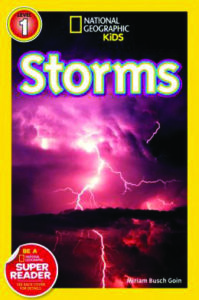 Thunder and lightning! Monsoons! Hurricanes! Tornadoes! The facts and photos in this book will blow you away!
#3 – National Geographic Kids: Dive Dolphin
By: Shira Evans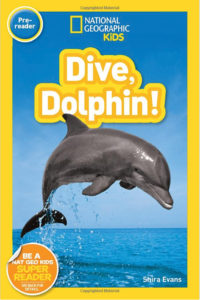 Dolphins live in oceans and rivers around the world. Learn more about these fantastic animals.
#2 – National Geographic Kids: Hop, Bunny!
By: Susan B. Neuman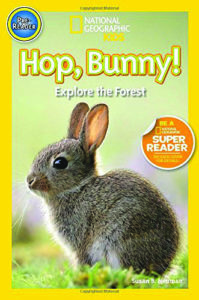 What do bunnies do all day? Where do they go? What do they see? This book will tell you.
#1 – National Geographic Kids: Go, Cub!
By: Susan B. Neuman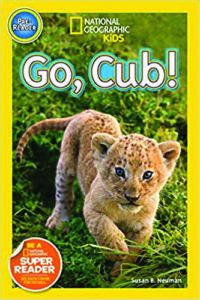 Baby cubs like to cuddle and sleep. What do they learn to do? Read this and find out!