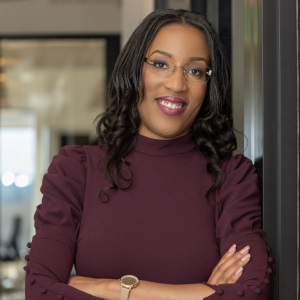 Dr. Karla Manning
Educational Equity Consultant at CUNY
Dr. Karla Manning is an educational equity consultant and CUNY University Lecturer who helps educators and school leaders strengthen their diversity, equity, and inclusion goals and initiatives.
In 2020, Karla launched The Equity Leadership Group, LLC – a consulting company providing diversity, equity, and inclusion services to K-12 school superintendents, principals, and teachers.
Karla has a PhD in Curriculum & Instruction (Multicultural Teacher Education) from the University of Wisconsin-Madison, a master's degree in Curriculum & Instruction from Concordia University Chicago, and a bachelor's degree in English Education from Tennessee State University.
She has 13+ years of teaching experience, teaching in all grades of K-12, higher education, and international teaching.
She currently works with K-12 school superintendents, principals, and educators who need support with building equitable and inclusive classrooms and school districts. Some consulting projects currently include:
• Developing Black History curriculum and lesson plans for grades K-12
• Providing small group coaching and support consultations regarding the teaching of anti-racism, culturally responsive education, and anti-biased teaching
• Providing professional development workshops on educational equity and inclusion.
• Conducting equity needs assessments & strategic planning
Karla hosts The Equity Experience Podcast, an audio space for K-12 educators and school leaders who are dedicated to pursuing equity and inclusion in their schools, districts, and organizations.
Dr. Karla Manning is originally from Chicago, IL and currently lives in Brooklyn, NY with her family.