City of Ember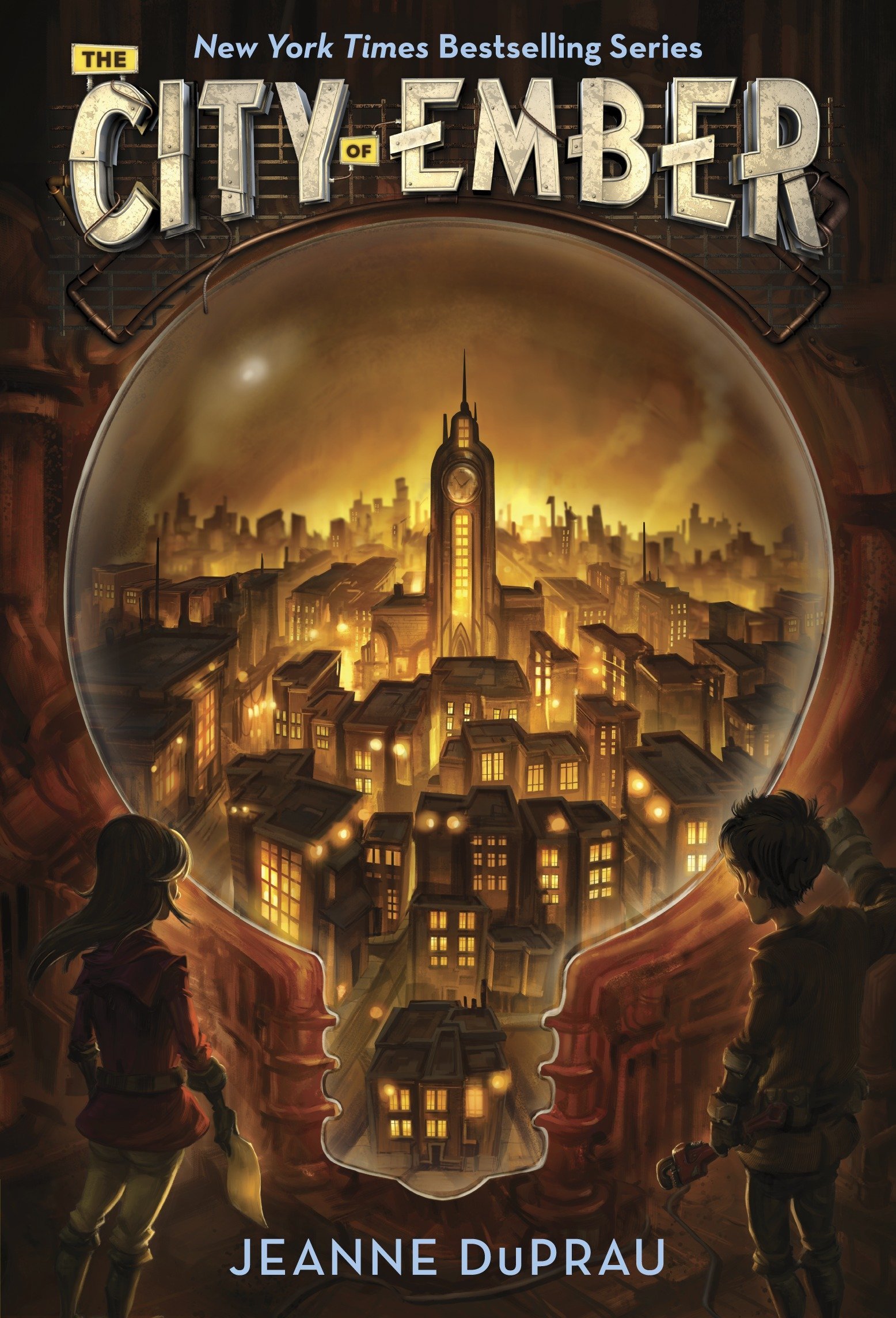 The city of Ember was built as a last refuge for the human race. Two hundred years later, the great lamps that light the city begin to flicker. When Lina finds part of an ancient message, she is sure it holds the secret that will save the city. Can she and her friend, Doon, decipher it before it is too late?
Discovery Questions
After your child receives and reads this book, Discuss one or more of the following questions to help him/her make connections and build comprehension.
Lina and Doon become best friends. Who is your best friend? What makes them so wonderful? Talk about it with a parent.
Mrs. Murdo is kind. She asks Lina and Poppy to move in with her. Think of another story where someone is kind when they don't have to be. Use a Venn diagram. How are they like Mrs. Murdo? How are they different? Share your diagram with a parent.
The Builders went to a lot of trouble to make the city. They designed it with store-rooms for food and supplies, and a generator to make electricity. Why did they leave so few instructions on how to leave the city? Talk about it with a parent.
The Builders knew that some words would not be understood by the people of Ember. However, if they had used pictures instead of words, they could have better explained how things work. Draw pictures showing how matches, candles and boats work. Share your drawings with a parent.
Book Details