Claude at the Beach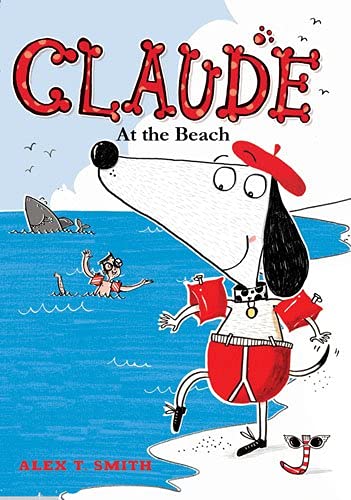 Meet Claude, and his best friend, Sir Bobblysock. They go on a vacation to the beach! What kinds of adventures will they have before returning, and will they make it back before Mr. and Mrs. Shinyshoes get home?
Discovery Questions
After your child receives and reads this book, Discuss one or more of the following questions to help him/her make connections and build comprehension.
Claude wears a beret, and he hides many things underneath it. Where do you hide your special or secret things? Write about it. Share your writing with a parent.
Claude and Sir Bobblysock are best friends. Think of another story with best friends. Use a Venn diagram. How are they like Claude and Sir Bobblysock? How are they different? Share your diagram with a parent.
Everywhere Claude goes he seems to find people he can help. Why is it important to help people when you can? Discuss this with a parent.
Make a list of five things Claude and Sir Bobblysock could do with their pirate money. Then make a list of five organizations they should donate the money to, and why. Share your lists with a parent.
Book Details