National Geographic Kids: Deadliest Animals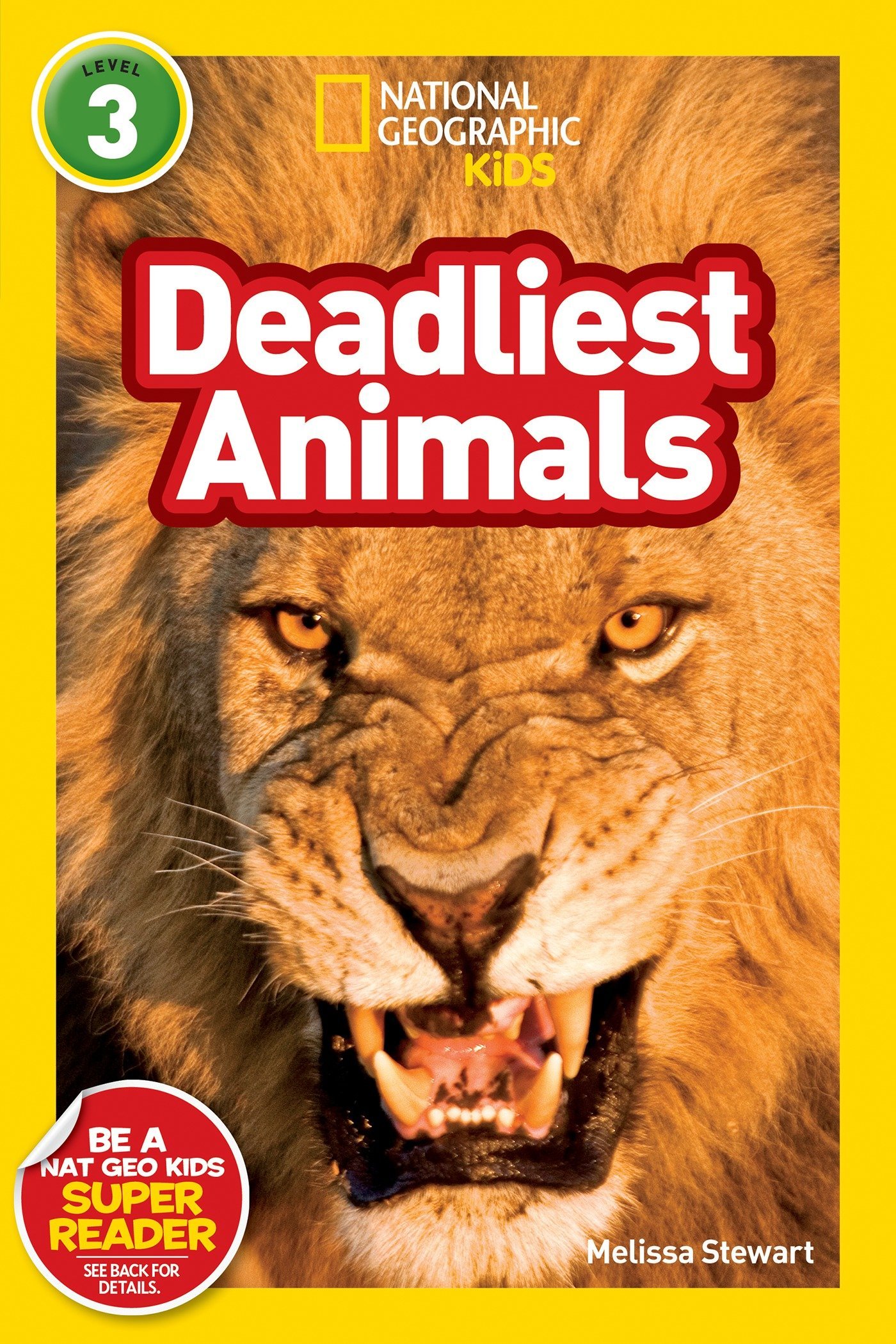 We share the planet with many creatures who can kill us. This book tells about 12 species that you may not have even known existed. Some of them will really surprise you!
Discovery Questions
After your child receives and reads this book, Discuss one or more of the following questions to help him/her make connections and build comprehension.
Of all the animals discussed in this book, which do you find the most frightening? Talk about it with a parent.
Insect repellant that contains DEET protects us from being bitten by insects. With a parent's help, research what DEET may do to us through our skin.
Many of the animals in this book live in Africa. What can be done to prevent people from killing those animals? Make a list of five things.
Honeybees are vital to our food chain. Yet, there are still pesticides sold that hurt honeybees. Write a letter to your senator, asking that they ban pesticides that kill honeybees. Mail your letter.
Book Details