The Complete DIY Cookbook For Young Chefs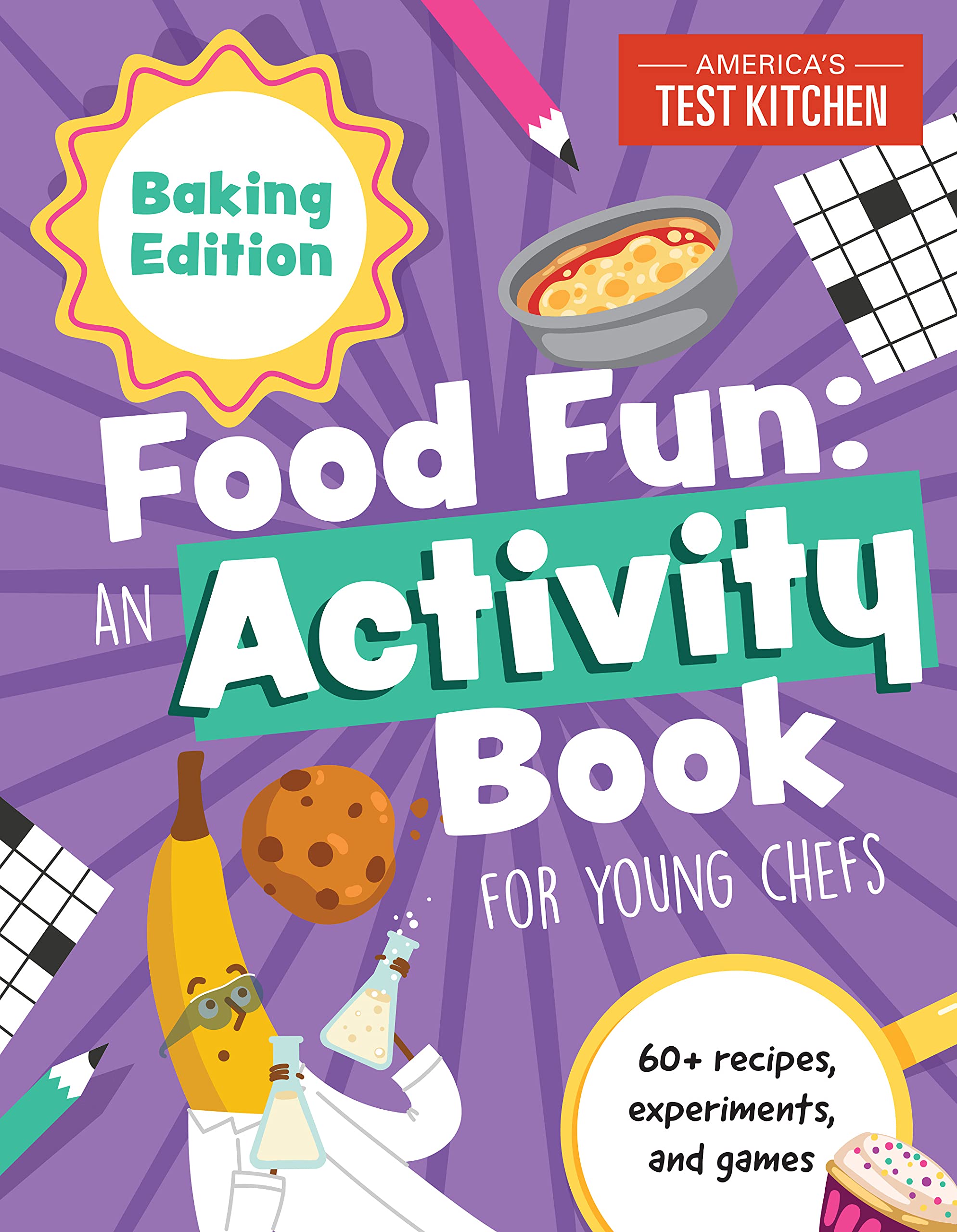 Have you ever made cookies, cakes, or pizza? This is a cookbook, and a science book! It is filled with recipes, experiments, puzzles and games!
Discovery Questions
After your child receives and reads this book, Discuss one or more of the following questions to help him/her make connections and build comprehension.
Fruits are foods that contain the seed for the plant. All fruits that we think of as being fruits, are indeed fruits. However, so are tomatoes, peppers, squash, corn, peas, and others. With a parent's help, research why we call these plants vegetables instead of fruits.
Pretend that you don't like raisins. If you were making the oatmeal raisin cookies, what could you add instead of raisins? Come up with 5 substitutions.
Some fruits and vegetables come in multiple colors. Find a fruit or vegetable that are available in more than one color. (For example, a red, green, or yellow bell pepper.) With a friend, design an experiment to see if the color makes a difference in the taste of that fruit or vegetable.
Ask a parent or chef what they like the most about cooking? Ask them how they would prepare your favorite food!
Book Details